ITV's online head says more needs to promote the broadcast tech sector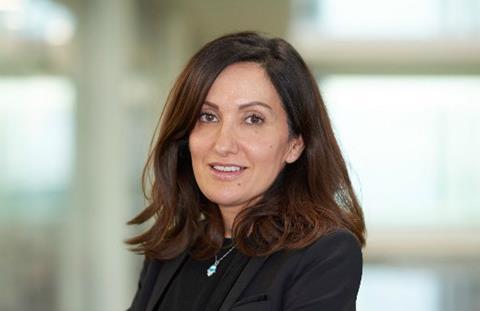 ITV's online commercial director Faz Aftab has urged companies in the broadcast technology sector to launch internal support networks and reach out to schools to educate girls about technology jobs.
Speaking at an event last week organized by Rise, the gender diversity organisation, Aftab talked with the group's chair Sadie Groom about support networks that elevate women, and ways the industry can increase its pipeline of female talent.
The broadcast technology industry remains largely male, especially in senior management roles. A Rise report carried out last year revealed fewer than 2% of the CEOs in the sector were female.
According to Aftab, a mother of three young girls, creating a diverse pipeline of tech talent in the broadcast industry needs to start at a grass roots level. "There's just not enough exposure in schools," she noted.
To address this, she volunteers at 'Inspiring the Future', which connects schools and colleges with role models doing interesting and fulfilling jobs.
"A lot of women who pursue a career in tech have just fallen into it – but we need to let others know that it exists."
"There's this big economy called digital and these subjects need to be studied. A lot of women who pursue a career in tech have just fallen into it – but we need to let others know that it exists."
She tells a story about her encounter with a 14-year old girl at a London school who was advised to stick to art and not maths, because her teacher had told her that 'girls' brains are not wired for maths'.
"So then I asked her about her phone. And we began to look at some of her favourite social media apps – Snapchat and Instagram – and I asked her what she thought of the interfaces and what could be improved and she came up with all these ideas.
"After she'd finished I said. 'That's a job'. It's graphic design, it's product design. We have a team of people who work on that at ITV and those skills are in really short supply."
To support women in tech roles at ITV, 18 months ago Aftab set up an internal network at the broadcaster that enables technology colleagues across the business to connect, mentor and inspire each other.
The group's mixture of tent pole events and practical workshops has proved so popular that the network has since extended to cover non-tech roles too, and it currently boasts over 450 members.
"We have a returners programme; we've run confidence and impact workshops and tent pole events with female CEOs. Other events include sessions on breast cancer awareness and the challenges millennials face," she said.
Aftab urged other women in the room at the event – which was held at Akamai's head quarters in Air Street – to launch their own internal support networks.
"It just takes one women in an organisation to set up one group to realise what it is you need to be doing," she added.
Rise, which relaunched at IBC last year, is open to men and women in non-craft technology roles and marketing roles in the broadcast industry.
Forthcoming events are also planned for NAB in Las Vegas in April and at TV Connect at Olympia in May.
The group, formerly known as Females in Broadcasting, recently launched an Asian network and is also looking to collaborate with similar groups in adjacent sectors and around the world to share ideas and success stories.