Candour is leading a consortium that includes aql and MTN safety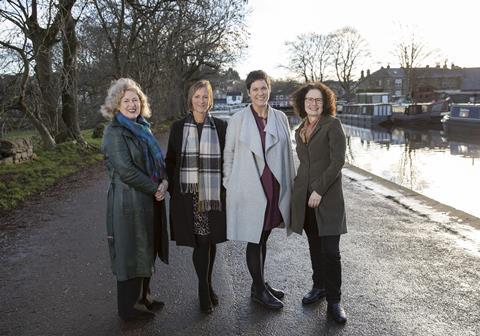 Candour Productions is to lead a consortium that includes communications specialist aql and safety company MTN Safety to deliver the Live & Wild project.
The project will test the use of 5G technology in extreme documentary filming locations, between April 2021 and March 2022.
The scheme is funded by the Department for Digital, Culture, Media & Sport (DCMS) push to experiment with 5G in various industries - which also recently funded an augmented reality app inspired by the upcoming Sir David Attenborough documentary, The Green Planet.
Communications specialist aql will provide 5G services to support live broadcasting of extreme activities in remote environments - the activities could include caving, climbing, ultra-running, and more.
This will involve a mobile base station being deployed to demanding locations to see if 5G can be easily integrated into the filmmaking workflow.
Meanwhile, MTN Safety, who specialise in mountain and polar safety, will advise on the locations and feasibility of the locations and events.
Five films will be created from the footage, as well as five 'making of' programmes - which will both be screened on a variety of platforms.
Live & Wild project director, Patricia Doherty, said: "The aim of the project is to find out if 5G can truly be integrated into the workflow of documentary filmmaking with live streaming being the real test.
"5G could create opportunities for production teams to choose where and when they broadcast live content no matter how challenging their film location, without compromising on high production values. 5G could also enable productions to dispatch footage back to the editing suite direct from location.
"The potential 5G has to offer professional filmmakers interested in creating fast-turnaround and live video content is exciting."
Candour Productions founder and managing director, Anna Hall, added: "We are incredibly excited about this project and and look forward to discovering the ways in which 5G can help deliver fast-turnaround and live video content without compromising on high production values."