It meets growing demand from film shoots and for archive work.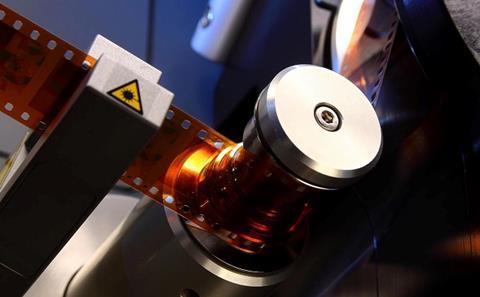 Cinelab London has invested in a second DFT HDR Scanity scanner to meet what it says is a growing demand from studio productions and for archive and restoration services.
The DFT HDR Scanity can handle 8, 16 and 35mm film stock and scan up to 4K 16-bit.
It joins Cinelab London's existing 6K Arriscan, 4K Scanity and Spirit scanners.
During the coronavirus crisis, all physical media delivered to Cinelab London is quarantined for 72 hours before work begins.
Adrian Bull, CEO, Cinelab London, said: "At the peak period in 2019, Cinelab London scanned over 1.1 million feet of film in three months. This second Scanity machine will allow us to answer the growing demand for scanning and archive services at an unrivalled level.