Grading specialist joins film lab from Pinewood Studios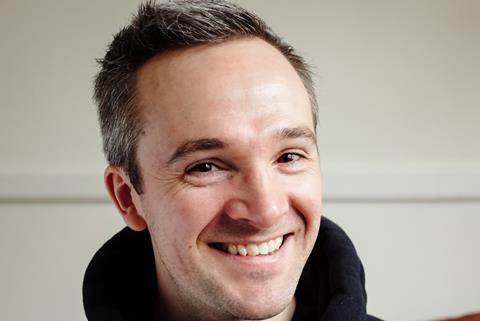 Film laboratory Cinelab London has hired Michael Davis as senior colourist.
Davis joins from Pinewood Studios where he spent five years grading feature films and episodic TV productions and specialising in archive and restoration.
He has graded over 100 restoration titles for clients including the BFI, Studiocanal and Arrow Films on projects such as A Fish Called Wanda, Rita, Sue & Bob Too and Waterworld.
Davis has also graded feature films such as Mission Impossible, Star Wars: Rogue One and Annihilation.
He recently worked on Adewale Akinnuoye-Agbaje's Farming which won Best British Film at the Edinburgh Film Festival in June.
Davis has previously worked at Ascent Media and Company 3.
Davis commented: "I've had my eye on Cinelab London for a while. The film business is going from strength to strength and they have been working on increasingly exciting projects. I can't wait to get stuck in."
Adrian Bull, co-founder and CEO at Cinelab London, added: "Recruiting like-minded talent to ensure we always provide excellent technical and creative services can be challenging as film skills are often unique. We feel Mike's experience and knowledge will complement the team perfectly."