Film lab kits up to cater for growth in productions shot on film and demand for archive scanning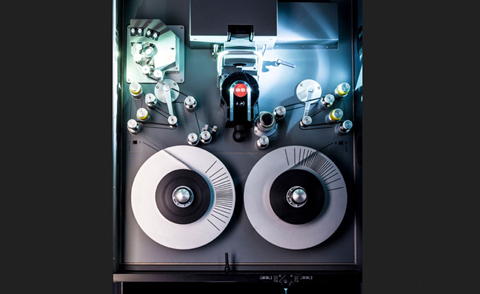 UK-based film processing facility Cinelab has ramped up its facilities with an investment in excess of £500,000 in a new DFT Scanity 4K HDR scanner and 300TB of Pixit Media Pixstor storage. The scanner is for working on both new and archive film.
Cinelab's managing director Adrian Bull said the Scanity 4K HDR will "assist in delivering on projects where a 'scan once' approach is preferred, particularly where a VFX-intensive feature may want to work with 2K or 4K images from the start of production."
Bull says he has seen a growth in DoPs choosing film as a shooting format over the last five years. "The revival of film is no doubt in part due to the demand for 4K and HDR, which as an acquisition format, film delivers with ease. The aesthetic look of film continues to prove favourable against digital acquisition," he said.
Directors Ralph Fiennes, Paul Thomas Anderson, Chris McQuarrie, Rian Johnson and Sir Kenneth Brannagh have all shot film projects in the past year using the services of Cinelab.
Alongside this, Bull adds that the facility has seen a "tremendous increase in demand from archive clients wanting to remaster in 4K, in some cases going back to the original camera rushes to create the best possible results and in some cases completely different edits."
Simon Carter, sales and marketing director for DFT said: "Scanity has been specifically designed to manage the accurate digitisation of film – whether as part of a fast and precise 'scan once' process during film production, or in the gentle handling and scanning of aged and treasured materials during film restoration."