VFX house secures investment from a trio of financiers, in return for a minority equity stake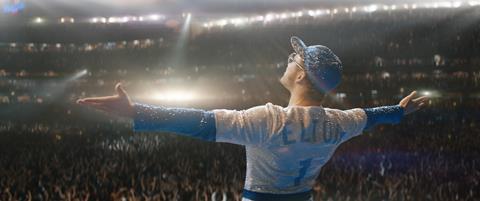 VFX giant Cinesite has secured a US$112m (£83.75m) investment from a trio of sources to fund its growth plans. The finances have come from Gryphion Capital Investments – which now takes a minority equity position in the company – as well as Barclays and NatWest.
The terms of the transaction weren't disclosed, but Cinesite revealed that together the funds offered by Barclays and NatWest amounted to US$52m (£38.88m), which will be used for "general funding and revolving credit facilities." The company also has 'flexible' access to an additional US$20m (£14.95m) from the two banks for acquisition or expansion.
Cinesite's HQ is in London, and it also has offices in Berlin, Montreal, Munich and Vancouver. Its recent productions include The Addams Family, Rocketman (pictured), Avengers: Endgame, Captain Marvel and Spider-Man: Far From Home.
It recently won an Emmy for Outstanding Special Visual Effects for the final season of Game of Thrones.
The company is looking for investment to expand to meet demand from both high-end VFX and animation, particularly from streaming services Netflix, Disney+, Apple and Amazon.
Barclays relationship director for technology and media, Richard Green, said "We have a strong and longstanding relationship with Cinesite, so for Barclays to support them as they continue to establish themselves as a global player in a growing marketplace is important. It also underlines our ongoing commitment to this exciting sector and to working with clients who continue to innovate and grow in this arena."
David Munoz, director of technology, media and telecoms at NatWest Corporate Banking, added: "We are delighted to be supporting Cinesite in their next phase of growth. Our position as a leading banking partner to the creative industries makes us the natural home for Cinesite."
Hans Oerlemans, managing director of Gryphion, said: "Seeing the achievements to date of the Cinesite business made it an easy decision for us to invest. The market served by Cinesite continues to present exciting growth opportunities as we foresee a strong increase in demand in the coming years. Cinesite is one of few leading providers that can consistently deliver the top quality that is needed in this market".
Finally, Cinesite Group CEO, Antony Hunt, said: "Securing this funding in the current uncertain climate is testament to the quality of our business and the position we have in the industry. It will enable Cinesite to move to the next level, benefitting our staff, customers and shareholders."