Acquisition bolsters Clear Cut's full range of post-production facilities in London as global demand grows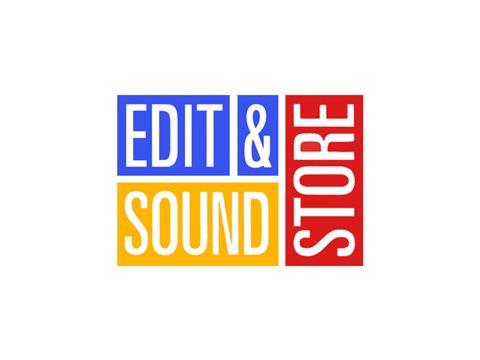 Clear Cut Pictures has acquired post-production company The Edit & Sound Store. Following the acquisition, Clear Cut said The Edit & Sound Store will continue to trade under its name and with its existing staff.
The acquisition means the Clear Cut Pictures group will now offer more than 90 offline suites, as well as 10 online, four grading theatres and 12 dubbing theatres.
Founded 26 years ago in Shepherd's Bush, Clear Cut focuses on factual and factual entertainment work, and has steadily expanded, with new buildings in Fitzrovia in 2012 and Bloomsbury in 2014.
The Edit & Sound Store, which has a strong reputation for its factual and current affairs work, has 20 suites covering offline, online, grading and audio, in interconnected buildings in Bedford Square in Central London.
It was established – initially as two separate companies, The Edit Store and The Sound Store – more than 20 years ago by Chris Rodmell and Howard Bradburn, who are moving on to focus on other interests. They will provide support to the business during the transition period.
Clear Cut managing director Rowan Bray said one of the reasons for the acquisition is to help the facility meet demand, citing rising volumes of work for UK factual production companies.
Much of this is coming from OTT firms and US broadcasters. Bray said one third of Clear Cut's work is now for US broadcasters, with the strong dollar and weak pound making post-production in London increasingly cost-effective.
Fantastic reputation
She added: "The Edit Store has forged a fantastic reputation in hard-hitting documentaries and current affairs. It has a highly respected creative staff, a beautiful building and lovely suites. We have needed to offer our increasing client base more choice in the central London area and this deal broadens our offering perfectly."
Rodmell and Bradburn said: "We are very pleased to be leaving the company in the capable hands of our loyal and dedicated staff, with the support and guidance of the new owners Clear Cut Pictures. We feel this will be a positive move not just for new clients but for our existing clients that have remained loyal to us over the past 25 years.''
Clear Cut is owned by Horacio Queiro. Bray joined as managing director in 2017, after spells at Molinare and Prime Focus.
Programmes edited at The Edit & Sound Store include Panorama: Trump – What Next? (BBC1); Nile Rodgers: How To Make It In The Music Business (BBC4); and Panorama: Undercover – Britain's Immigration Secrets (BBC1).
Clear Cut's recent credits include Louis Theroux's Altered States: Take My Baby (BBC Studios/BBC2); The Paras: Men Of War (Avanti/ITV); and Morecambe & Wise In America (Double Yellow/Gold).