Senior CG artist and assistant colourist join VFX house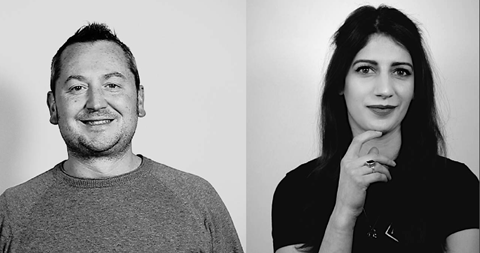 Coffee & TV has taken on Jonny Grew as senior CG artist. He was previously freelancing at the company and will work alongside Josh George, who also recently joined. "The creative duo's complementary modelling, illustration and animation skills have produced countless iconic projects over the last 13 years," says Coffee & TV. The facility has also recruited assistant colourist Katie Dymmock, who will support head of colour, Simona Cristea.
Grew is a rigging and animation specialist with over 15 years' experience. His credits include the BBC's animated campaign for the Rio 2016 Olympics, and Tiddlytubbies.
Derek Moore CEO and co-founder of Coffee & TV said: "Jonny is an exceptional artist and we're so pleased he's now a permanent member of the team. While Jonny and Josh are incredible talents separately, together their complementary skills are astonishing. We are also really pleased to welcome Katie to grading. Both Katie and Simona have taken our colour grading work to another level."