Manufacturer closes factory for a minimum of two weeks in response to coronavirus outbreak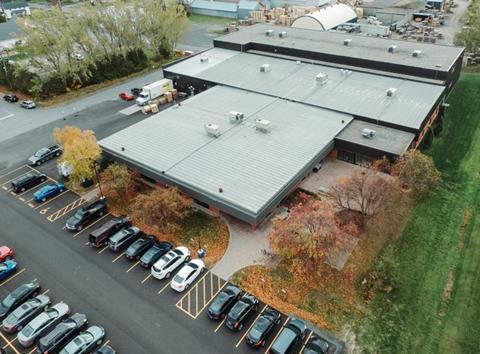 Ross Video is temporarily closing its factory in Ontario, Canada (pictured above) following the Canadian government's mandate that all non-essential businesses have to close to help turn the tide on the spread of COVID-19.
Ross has suspended all its manufacturing operations for two weeks and says the closure won't "place undue hardship on our clients."
The closure means new products won't be shipped from 25 March to 8 April at the earliest.
In a statement, a Ross spokesperson said: "We would like to reassure our customers and business partners that we will do everything possible to support you through the weeks and months ahead and that we will be as proactive as possible in communicating product availability. Our order management staff will be contacting all customers with back orders in the days ahead to confirm expected shipment times."
During the factory's closure, Ross technical support will continue to be available. Ross's statement says: "The majority of our teams remain available and are continuing to work productively from their homes. Technical support is accessible as usual, and emergency spare parts are available from Ross' globally located spares depots."
Similarly, despite the block on the distribution of new products, Ross's sales staff and demo artists will continue to be available to answer questions, work on proposals and provide online presentations and demos. New orders will continue to be accepted and delivered once manufacturing resumes.