Major kit reseller unveils showroom and creative space in partnership with Arri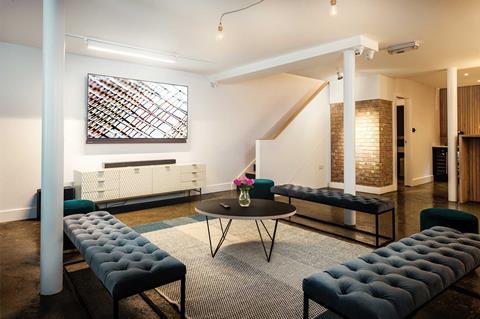 Specialist equipment provider CVP has partnered with Arri to launch a new central London showroom and Creative Space.
Located in Charlotte Street, W1, the showroom also serves as a two-floor, work/network/event space which is being made available for use by cinematographers, production personnel and industry professionals.
The Creative Space is open to anyone wanting to test drive the CVP/Arri product range or to book a slot to use the facility as a Central London workspace.
The ground floor showroom currently features the Arri Alexa LF plus the full range of Signature Primes, along with complementary products from companies such as Codex, OConnor, Ronford Baker and Hawk-Woods, all available from CVP.
On the next level, the basement area is decked out to include a hot desk area, plus a 4K Dolby Vision and Atmos audio visual installation.
CVP sales director Jon Fry said: "Besides being a fantastic looking venue, the location makes the space an easily accessible setting in which to showcase a multitude of products from a range of manufactures."
Production Guild CEO Alison Small commented: "The look, location and facilities are absolutely wonderful and we're delighted that it is being offered for use by Production Guild members".