50 lenses purchased including 20 Canon CJ12s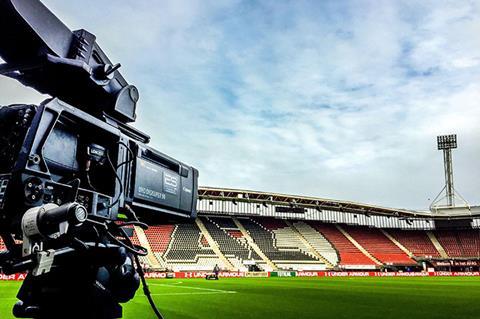 Sports producers and broadcasters wanting to move their coverage from HD to Ultra HD has prompted ES Broadcast Hire to splash out on another set of Canon lenses.
The Watford based rental firm has bought an additional 50 lenses in total, made up of 20 Canon CJ12ex4.3B IRSE S/IASE S lenses, 10 Canon UHD DIGISUPER 90 (UJ90X9B) lenses and 20 CJ20ex7.8B lenses.
Warren Taggart, the managing director of ES Broadcast Hire, said the lenses would help to meet demand from OB firms who are now increasingly being asked to provide for UHD.
"Canon lenses are a sensible investment for us as they fit seamlessly into the 4K workflows that more and more of our clients are using," he said.
"They retain the same form factor and functionality that operators have become accustomed to when previously using Canon HD lenses. Our clients like this familiarity as well as the reliability and image quality that Canon lenses deliver."
In November 2017, ES bought a fleet of Fujinon 4K box lenses, including 11 Fujinon UA27x6.5BEs and 22 Fujinon UA107x8.4BEs.
That purchase followed an investment in April that saw the company buy multiple Canon UHD DIGISUPER 27 (UJ27x6.5B) lenses.
Ian Barnard, sales director at Canon UK & Ireland, added: "ES Broadcast Hire's investment in even more Canon UHD lenses demonstrates the industry's growing demand for 4K workflows."
ES Broadcast Hire is part of ES Broadcast.