The MediaCityUK site will continue to be home to some of the production company's most high-profile shows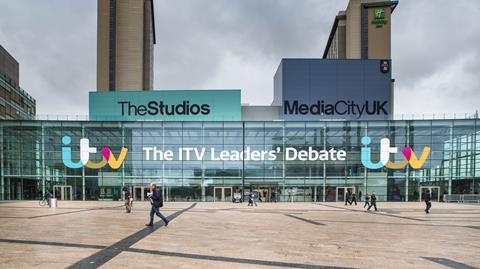 MediaCityUK post-production and studios facility Dock 10 has extended its agreement with ITV Studios to support the production of several shows.
The three-year extension to the contract means ITV Studios will continue to make some of its highest-profile productions at Dock 10's facilities.
The shows include ITV's Judge Rinder and The Jeremy Kyle Show, Countdown for Channel 4 and University Challenge for the BBC. All of these are already housed at Dock 10's studios.
Dock 10 chief executive Mark Senior said: "Since signing the original contract in 2013, Dock 10's relationship with ITV Studios has gone from strength to strength. Our ability to offer world-class facilities makes us an obvious choice for making programmes outside of London."
ITV Studios director of production Sally Debonnaire added: "ITV has long had a production presence in Manchester, which we continue to build on, so we are understandably delighted to be extending our relationship with Dock 10.
"By working with Dock 10, we not only benefit from superb facilities specifically designed for audience shows like ours, but by filming outside of London, it also allows us to attract a broader audience profile."