Long-term free trial of re-engineered MAM available to first 100 post houses to sign up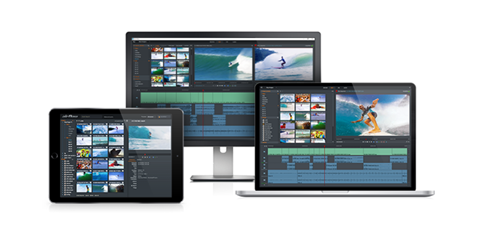 Media storage firm EditShare is inviting post houses to try out the new version of its Flow media asset management platform for free.
The latest iteration of Flow has been re-engineered for non-EditShare storage environments such as Avid Nexis, StorageDNA and Amazon S3.
Now available for download, the first 100 eligible applicants will be able to try the new storage independent version of Flow for 100 days free of charge.
Approved facilities will have unrestricted access to all Flow modules, Flow technical support, and private Flow forums at no cost.
EditShare says Flow can maximise the value of existing storage infrastructure by adding an intelligent media management layer that can manage millions of assets across multiple storage tiers in different locations.
Tools like Flow Automation add the ability to automate complex and repetitive workflow tasks including archive, transcoding and automated quality control (AQC).
With AirFlow and Flow Story, it is possible to remotely access, edit and package media on a shared storage system.
You can apply to join the Flow public beta by clicking here.