He becomes head of TV studios at the rapidly-expanding facility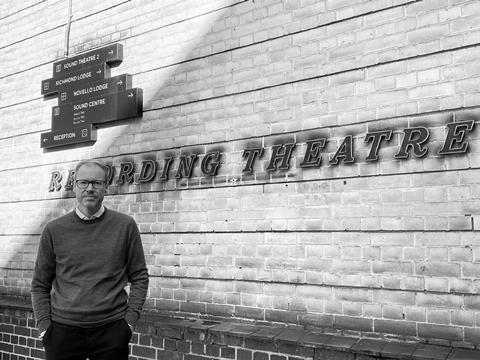 Twickenham Film Studios has taken on Edward Harvey as head of TV Studios.
He has 30 years of experience in the TV industry and most recently worked with BT Studios to to expand its independent client base and create propositions for a wider set of productions.
Prior to that he worked with Warner Brothers Leavesden to create new ideas to enhance the customer experience, establish new partner relationships and promote the facility.
Harvey also worked for more than 25 years at The London Studios (ITV) working his way up to head of studio management.
The new TV studio at Twickenham is being designed to deliver dedicated studio space in West London for the production of new shiny floor entertainment shows.
The complex will have on site car parking, 24hr security, production offices and meeting rooms, green rooms, private star entrance, star apartments and dressing rooms, art departments, costume stores, prop stores, hair and make-up, catering and The TFS Terrace bar / cafe.
Twickenham Film Studios managing director Cara Sheppard said: "I first met Edward when he came to work at Warner Brothers Leavesden and was incredibly impressed with his knowledge, passion and vision. As we further build out our TFS TV Studios he was the perfect person to come across to lead this set up."
Harvey added: "I am thrilled to be joining the expanding team and relish this exciting opportunity to head up and grow the TFS TV Studios. My new role will see me focused on building out the TV Studios entertainment offering – developing the key tech partner relationships as well as growing the network of great craft talent with whom TFS can help productions plan and execute brilliant shows within budget."