Celebrated film studio facility recommissioned as storage depot and 550-seater auditorium to entertain the troops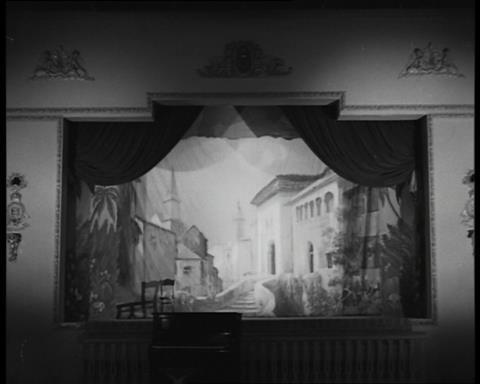 Elstree Studios is marking the 75th anniversary of VE Day tomorrow (8 May) by revealing the part the facility played during the war.
Prior to the beginning of WWII in 1939, 200+ films had been made at Elstree Studios, including Alfred Hitchcock's Jamaica Inn (1939), St Martin's Lane (1938) and Mimi (1935).
Laurence Olivier, Stan Laurel and Charlie Chaplin had all filmed there.
During the war, of course, there was a general pause on the film industry, so Elstree Studios was requisitioned by the Royal Army Ordnance Corps to be used as a depot.
The large open-space buildings on site became storage for essential supplies – weapons, equipment and food.
The Royal Army Ordnance Corps also built a 550-seater auditorium on the Elstree Studios site (pictured above), for troops working locally or on-site. It was named the Garrison Theatre.
Elstree didn't re-open as a production facility until 1948. It then became home to features including The Hasty Heart (1949) starring Ronald Regan; Alfred Hitchcock's crime film Stage Fright (1950) and Michael Anderson's The Dam Busters (1955).