Kit rental firm unveils its fifth European office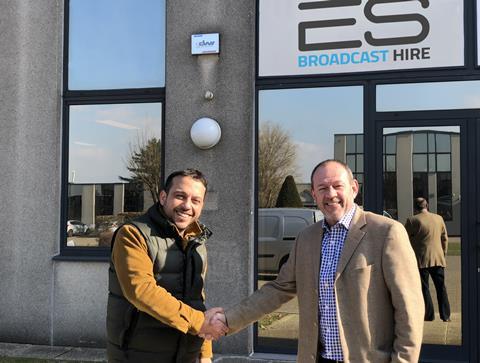 Kit rental company ES Broadcast Hire has opened a new office in Brussels, Belgium. The company now has five offices across the UK and Europe – in Brussels, Madrid, Munich, Manchester and its London HQ in Watford.
ES Broadcast Hire's European sales director Charles Alexis is to become the managing director of the Belgium branch, a role he will combine with running the Munich office. Vicky Bonte is also joining the new office as hire coordinator.
The Belgium office is in the Nossegem suburb and offers the company's "full catalogue" of HD and 4K broadcast equipment. The rental business recently added to its inventory with 100 Sony HDC-4300 4K camera channels, 11 Fujinon UA27 and 22 Fujinon UA107 4K box lenses, 10 Canon UJ90 4K box lenses and 20 each of Canon CJ12 and CJ20 4K ENG lenses, as well as Grass Valley LDX 86N 4K camera channels and Sony HDC-4800 super slow motion 4K camera channels.
"Ensuring we have a network of local offices run by industry experts is a key element of our ongoing strategy for growth," said Warren Taggart, managing director of ES Broadcast Hire. "Establishing this service in Belgium helps us to meet the needs of customers in the Benelux countries and beyond, giving them much easier access to cutting-edge 4K technology."
PICTURED: Charles Alexis (left) and Warren Taggart (right) outside the company's Brussels office.