Company explains that McGechie hasn't moved to Australia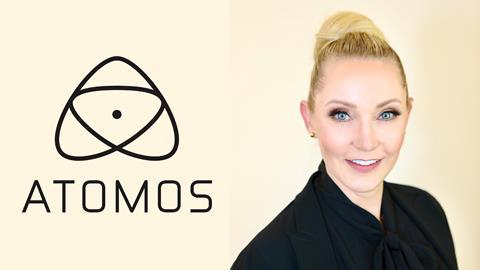 Atomos has announced that Estelle McGechie has left the company, less than a year after being appointed CEO.
McGechie became CEO in September, but the company informed the Australian stock exchange that she will no longer be in the role, "primarily because she has not yet relocated to Australia." It added: "The company has always indicated that it requires the CEO to be based in its Melbourne headquarters."
CTO Trevor Elbourne will act as interim CEO while Atomos searches for a successor. He joined the company over ten years ago as one of its founding employees, and has been CTO since December 2017.
Chris Tait, non-executive chair said: "I would like to thank Estelle for her efforts at Atomos and on behalf of the board wish her the best in her future endeavours. Trevor is a logical and highly capable appointment as interim CEO given his intimate knowledge of the products and technology that have made Atomos one of the global leaders in video technology today.
"As the company embarks on an exciting expansion of our product line-up, the board is confident Trevor will bring his deep experience in technology innovation to ensure our products continue to meet the changing needs of our growing customer base."
Elbourne added: "I'm excited to lead Atomos as we take the important next step along our technology roadmap by launching a suite of new products in late April that will improve video production workflows for our customers. It's a great time to be a content creator and we look forward to continuing to empower our highly creative customers with a raft of new products that seamlessly connect to the cloud. We look forward to sharing more details at the National Association of Broadcasters Trade Show."
McGechie joined Atomos in June 2021 as chief product officer, having had a long career in the US for the likes of The Walt Disney Company, Apple, and Logitech.
At the time, Tait, then Atomos' executive chair, said: "After Estelle's appointment as chief product officer in June this year she quickly demonstrated to the board and her peers the ability to deliver on our strategy. Her signature collaborative style and rigorous approach to developing and bringing video technology products and services to market is a great fit for Atomos at this important stage of our strategic roadmap. We are thrilled she has taken on the CEO role and welcome her back home to Australia."
McGechie herself also referenced moving to Australia in her statement on being appointed, saying: "I look forward to bringing everything I've learnt from my international career home to Australia to continue our positive momentum."