The expansion into a new floor of the Soho building adds cutting rooms, production desks and meeting spaces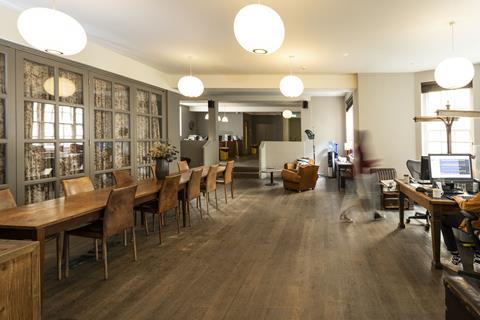 Evolutions is expanding its Sheraton Street, Soho facility with a new floor housing 22 additional offline suites and 20 new production desks. The floor also has 'soft areas' and meeting rooms to "facilitate the more flexible and collaborative workflows that have developed at Evolutions," says the company.
All on-site facilities are powered by Evolutions' offsite data-centre, which provides a petabyte of Nexis storage and the ability to create virtually unlimited remote offlines in combination with any on-site resource.
Evolutions says the expansion is part of a new phase of investment and growth, following a major cash investment from specialist SME investment firm, Enact, in January.
Celebs Go Dating is the first project scheduled to use the new suites.
Simon Kanjee, CEO of Evolutions, said: "We are thrilled to finally announce our new floor at Sheraton Street. It has always remained vitally important for us to keep our facilities at the forefront of the changing media landscape. As we continue to re-open and return to the office, we are witnessing first-hand the buoyancy of the industry, especially the massive production boom we are seeing in the UK, and the ever-growing need for additional facilities. The new floor will allow us to continue our award-winning work and support the flourishing of the industry, in particular talent here in the UK, and especially our clients and staff at Evolutions."
Evolutions' recent credits include Taskmaster (Channel 4), 24 Hours in Police Custody (Channel 4), The Only Way Is Essex (ITV2), Celebs Go Dating (Channel 4), First Dates (Channel 4), Ambulance (BBC One), Married at First Sight (Channel 4), Countryfile (BBC One), Gardeners' World (BBC Two), SAS: Who Dares Wins (Channel 4) and Hey Tracey (ITV2).