Nicky Sargent and Vikki Dunn to be honored later this month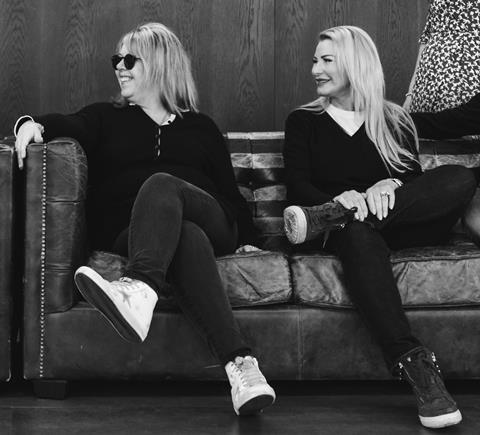 The Farm Group founders Nicky Sargent (pictured above left) and Vikki Dunn (pictured above right), are to be given the BAFTA Special Award at the British Academy Television Craft Awards on Friday 17 July.
The Special Award is one of BAFTA's highest honours and is in recognition of Sargent and Dunn's "exceptional careers and dedication to the field of television post-production," says the Academy.
The founders of The Farm Group first worked together at Molinare before setting up The Farm in 1998.
The post-production powerhouse now has facilities in London, Bristol and Manchester as well as inside BBC North, UKTV and Fremantle.
It works across all genres and has picked up a plethora of awards including an Emmy, nine RTS awards, five BAFTA TV Craft Awards and four Broadcast Awards for Best Post Production House for its high calibre of work.
Amanda Berry OBE, chief executive of BAFTA, said: "We are thrilled to be awarding Nicky Sargent and Vikki Dunn our prestigious Special Award. From the very beginning, The Farm set themselves apart through covering a wide range of genres, quickly gaining an international reputation for excellence. Their award-winning work is underpinned by an outstanding approach to their creative workforce, and their nurturing of talent. I want to extend my personal thanks for all they have contributed to our industry and my congratulations for this well-deserved award."
Nicky Sargent said: "We are delighted that BAFTA has chosen to recognise this sector and, in particular, everyone at The Farm. This award is truly for everyone we have worked with over the years."
Sargent told Broadcast: "The main thing we feel is a sense of gratitude to all The Farm team and the numerous clients who have turned into true friends over the years. This rewards a large Family effort."
Vikki Dunn added: "We have been lucky to work with the very best talent and clients. We are humbled and honoured."
This year's British Academy Television Craft Awards will take place on Friday 17 July and will be hosted by Stephen Mangan. Tune in on BAFTA's YouTube channel from 19:00 on Friday 17 July.