The business has been voluntarily wound up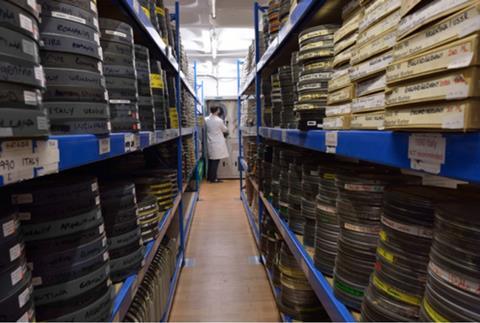 Film and tape transfers company TK One has closed down. The company, which first opened in 2004, has been voluntarily wound up and its website shut down.
It was based a little north of Kings Cross and company owners singled out the regeneration of the area as the trigger for its closure.
In a statement, entitled 'End of an Era. 2004 – 2019', it said: "TKone - the industry's go to place for high quality film transfers for documentary and film-makers has closed its doors for the last time.
Our location so close to the 'uber' trendy Kings Cross is being redeveloped and the prospect of relocating all the kit and organising a new home is a step too far so now seems an elegant time to voluntarily wind up the company.
We would like to take this opportunity to thank all our loyal clients for all their support over the years – It's been a pleasure providing the very best transfers at the best price and customer service.
A big thank you from David Yeo, Alf Penn, Alan Penn, Chris Goding, Tony Singh and Tom Jones."
The company specialised in archive services, dealing with archive film and legacy video formats. It provided telecine/scanning, tape-to-tape transfers, grading, encoding and transcoding. Recent credits included remastering 87 episodes of TV classic Poirot. It was also responsible for telecine scanning and grading of the HD remastering of the iconic World at War series.
In 2008, TK One was temporarily 'parked' while Yeo and Penn worked as part of what was then Ascent Media's Soho Film Lab. They left in 2010 when TK One was re-established and ran until its sudden closure, which was announced this week.