The Helen North Achieve Programme offers strategic career coaching for women in vfx and animation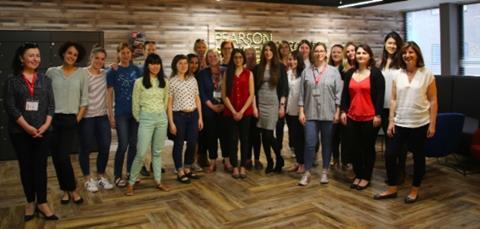 Animated Women UK, the organisation supporting women in the UK's VFX and animation industries, has issued a final call for entries to its 'Helen North Achieve Programme'.
The Programme, first run in 2017, focuses on supporting women in the VFX and animation industries to achieve their potential, and aims to provide strategic career management and is run by acknowledged career development experts.
Applications for the course are open until midnight on Wednesday 24 April. Run by accredited executive coach, Marianne O'Connor an experienced coach, facilitator and trainer specialising in women's leadership development and Jan Armstrong, the course's 24 successful applicants will take part in six sessions in central London.
Funded by the ScreenSkills Animation Skills Fund with contributions from UK animation productions and with additional support from Escape Studios, The Helen North Achieve Programme is open to women at all stages of their career looking to address the real challenges and barriers they face on a day-to-day basis.
Georgina Hurcombe, producer and managing director of LoveLove Films, who took part in the 2018 programme commented: "The Animated Women UK Helen North Achieve Programme is a fantastic support network for women in the animation and VFX industries. Being able to talk to like-minded women about issues that we all face and how to overcome them has been invaluable and inspiring. It's was great to be able to speak to women from fantastic organisations such as DNeg, Disney and Blue Zoo.
For more information, or to apply for the programme, visit http://www.animatedwomenuk.com/animated-women-achieve-programme