Register now if you'd like to attend Broadcast TECH's second free-to-attend Tech Fest 2018 event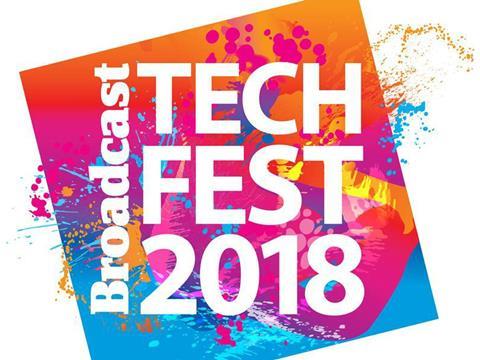 Broadcast TECH is running the second of its Tech Fest 2018 events – the Media and Entertainment Security Summit – at the end of this month.
Like the other events in Broadcast's Tech Fest 2018, the Security Summit is free-to-attend, with a mix of speaker panels and case study presentations.
It brings together industry experts to discuss the key issues around security, as specifically related to the media and entertainment sector.
Topics under discussion during the Media and Entertainment Security Summit include how to protect your content on-prem and in the cloud; the particular security challenges facing post-production houses and how they ensure the safety of content; What happens when things go wrong?; Where the latest threats are coming from; How you can minimise the risk of cyberattacks.
The Media and Entertainment Security Summit begins with a keynote from FACT UK security, risk and investigations manager, Nick Matthew. He introduces Broadcast TECH's security event with an overview of security issues across different stages of the production chain, delivery and distribution with particular focus on best practice in combating piracy in film and TV.
Next up is a speaker panel debating how to fight off pirates when live streaming. The huge increase in live streaming has led to an equal rise in piracy, with live streams being filmed and shared 'as live' on Facebook and other social media platforms. This session describes what is being done to address this and reduce the illegal sharing of content being live streamed.
The Security Summit continues with a panel discussion – including Virgin Media associate director, content security Rob Pinniger and Sohonet CTO Ben Roeder – advising on the best practice for ensuring content security.
The final session is dedicated to discussing how post-production houses provide water-tight security. Pinewood director of creative services Darren Woolfson, Clearcut CTO Jess Nottage and Envy head of operations Jai Cave debate the unique challenges for post houses and how facilities fulfil all the security demands of their client base.
The Broadcast Tech Fest 2018 Media and Entertainment Security Summit is being held from 9am-1pm on Tuesday 30 October at Dolby Screening Rooms, Soho.
There are a small number of tickets left. To secure your free ticket, you can register for the event at broadcasttech.co.uk/media-entertainment-security-summit.