Top-tier management change at VFX firm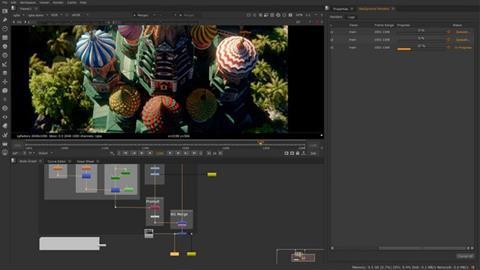 VFX software company Foundry has recruited Craig Rodgerson as its chief executive. He joins from software and services provider Capita, where he was CEO of Capita IT Services.
Rodgerson replaces Foundry's outgoing CEO Alex Mahon, whose departure was announced in June. She is to become the chief executive of Channel 4 and has "transitioned to the position of non-executive deputy chairman [at Foundry]," says the company, "and will continue to play a role in the strategic direction of the business."
Rodgerson has 25 years' experience in the software and technology-enabled services industries. He will be responsible for leading Foundry's strategic direction of building and developing an innovative product offering.
Foundry has grown from a modest company focused predominantly on VFX plug-ins into a global VFX giant behind popular compositing package Nuke (pictured), and a range of other VFX applications.
It was founded in 1996, is HQed in London, and has more than 300 staff spread across Silicon Valley, Shanghai, Austin and the UK. In 2015 the business was acquired by private equity firm, HgCapital, for £200m.
Rodgerson said: "I've spent the majority of my career building and delivering complex software solutions to a global network of clients, so I'm looking forward to leading the business as it continues its successful growth plans in such a rapidly evolving and innovative industry."
Nic Humphries, Senior Partner of HgCapital, said: "[Rodgerson] has an excellent track record of driving sustainable growth within the software space and is the perfect fit to support Foundry's ongoing strategic direction."