Salon launches free-to-use service for anyone in post-production working from home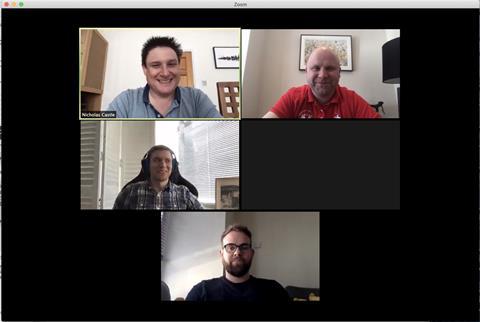 Editing equipment hire company Salon is offering free tech support (pictured above) to the post-production community working at home during the Covid19 restrictions.
The support is being offered to everyone, irrespective of whether they are using kit hired from Salon or not. The company has set up a dedicated site – http://www.peopleinpost.com – where anyone can submit a support query. A Salon engineer responds to all queries, providing help with setting up kit, recommending the right kit, help with error messages and general workflow advice.
The team has access to the Zoom video conferencing and remote assist software so can log into machines if required to take control.
Salon is also providing video-based guidance to help with questions such as, 'What plugs in where?'
The free service has been up and running for a few days and Salon says it's seen "an amazing response from the post community, with so many comments, likes and reactions across social media and a large number of personal emails from some great industry figures supporting this initiative."
The company has also received offers of help with running the service, from freelancers and post facilities.
Salon managing director Nick Long told Broadcast: "We realise a lot of people already have kit they work from at home, but for some this is a totally new experience and one they have had to adapt to quickly as the industry effectively goes into lockdown.
"Often editors have had someone they can turn to for help – be it a facility, an assistant next door or a kit supplier – but we recognise that in some instances people are trying to set up their own systems to try and take advantage of what little work maybe up for grabs if they can equip themselves."
50-year old Salon is the UK's longest established editing equipment hire company. It provides Avid, Adobe and Apple editing systems and shared storage. It also sells storage under the Salon Pro Sales brand.