The water, dust and crush-resistance drives are available for pre-order now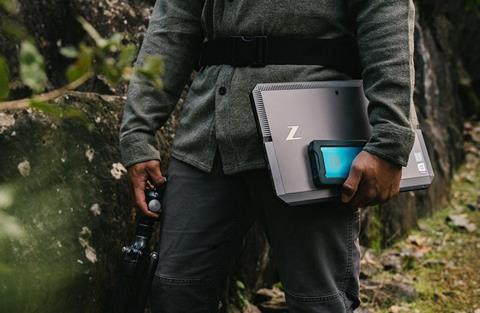 Western Digital has extended its range of G-Technology-branded rugged drives, with the launch of the ArmorATD, which the company describes as an "affordable, all-terrain solution that can take a beating."
The ArmorATD drive has triple-layer shock protection and is water, dust and crush-resistance. The stylishly designed drive is housed in a rubberised bumper and available in capacities up to 4TB.
G-Technology G-Team ambassador Aaron Lieber, said: "Since I work outdoors so much, I need a hard drive that is rugged enough to go with me. I rely on features like water-resistance and durability to give me the reassurance that my shots are effortlessly backed up to the drive. What I love about the ArmorATD drive is its scalability. It is built tough enough for a professional but also great for a beginner who needs a reliable storage solution to keep up with their adventures."
Western Digital global director of G-Technology Matthew Klapman, adds: "Whether you need a rough and tumble drive to keep up with your pace on a rainy hiking expedition or a safari, with ArmorATD your footage will make it back to your desktop."
The ArmorATD drive is available for pre-order from https://www.g-technology.com/en-gb/products/portable/armoratd#0G10433-1, ranging in price from £85.99 for the 1TB version through to £ 162.99 for the 4TB drive.