Jess Netley, Finlay Macauley and Emily Dutton have all become producers at the Soho post-production house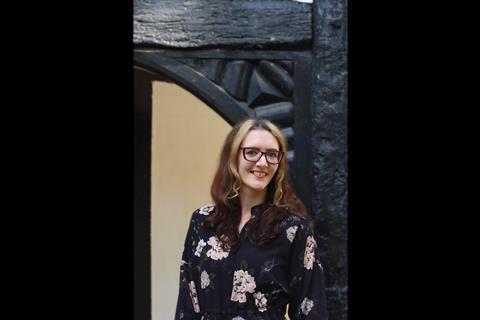 Jess Netley-Verrinder (pictured above) has joined Halo as producer. She joins from Covent Garden facility, Onsight, where her feature doc credits included Arson Wenger: Invincible and Eric Clapton: The Lady on the Balcon.
The company has also promoted two in-house post coordinators, Finlay Macauley and Emily Dutton, who are now both producers. Both started their careers in post in Halo's client services department.
Head of production, Louisa Sutherland-Smith, said: "We are delighted to welcome Jess to the production team. She brings a wealth of experience in just about every type of project which fits perfectly with Halo's eclectic slate."
Netley-Verrinder adds: "I'm very pleased and excited to have joined Halo. They are well known for their high standard of work and diverse range of projects, which to have the opportunity to be a part of is amazing. I have already received an incredibly warm welcome into the Halo family, and I am looking forward to everything that is yet to come."
Commercial director, Will Garbutt, said: "The best way to build any team is to nurture and train entry level staff, bringing them up through the ranks as much as possible. That is how you discover the stars of tomorrow and how strong working relationships are built. By mentoring them with senior department professionals willing to share the knowledge and giving them client facing, hands-on experience, we can help and support their career growth into this exciting and dynamic industry. I am happy to say that Emily and Finlay are shining examples and we already have two new production coordinators to take their place to start their journey into post project management."
Halo recently completed full post-production on Dinosaurs: The final Day with David Attenborough and House of Maxwell for the BBC, and sound post-production on the George Michael theatrical feature, Freedom Uncut.