He joins the post house as a senior producer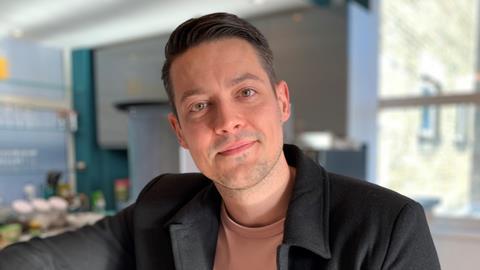 Halo Post has added Stephen Morrison to its production team as a senior producer.
He will become part of the in-house production team managed by head of production Louisa Sutherland-Smith. His appointment is part of Halo's strategy to grow its production and creative teams to manage the increase of complex Dolby Vision/Atmos projects generated by the increasing SVOD market.
This strategy has also seen the addition of a number of extra Baselight grading systems and Halo will also be rolling out a series of significant infrastructure projects and additions to their creative team in the coming weeks and months.
Before arriving at Halo, Morrison had spent almost seven years at Evolutions in various roles, most recently as post producer. He has also worked with BBC Studios and ITV.
Halo commercial director Will Garbutt said: "Stephen joins halo with a huge amount of technical knowledge having worked as an edit & media support manager before making the jump into production. In an age where the in-house post producer is as pivotal to the post process as the creative team itself, it is vital we have producers with the advanced technical experience required to navigate these increasingly complex workflows."
Morrison added: "I'm very excited to join Halo. They are well known for their work on high end documentary and factual, which is something I've wanted to be able to focus on for years. Halo are delivering to every high end SVOD platform on the market and being a part of these projects is fantastic. I've already received an incredible welcome from everyone and really look forward to everything yet to come."
Halo has recently worked on on Nutopia's Welcome To Earth and The World According To Jeff Goldblum S2 for Nat Geo - which you can get behind the scenes info on here, as well as the Sky Cinema feature, A Christmas Number One.