Cloud production tipped to continue growth post-pandemic
IBC 2022 came to an end on Monday, with over 37,000 attendees perusing over 1,000 exhibitors.
One of the main talking points from the show floor was the accelerated growth of cloud production over the pandemic and since the last IBC in 2019. A number of companies are getting into the space, or improving their offerings in it, with the belief that cloud production will continue this growth in the coming years.
Broadcast Tech spoke to a large number of such businesses over the four days, and you can find a round-up of some the notable cloud developments below.
Adobe
Senior product manager Francis Crossman and Frame.io (recently integrated into Creative Cloud) product marketing manager JJ Powell focused on how the latter's arrival in Creative Cloud adds 100gb of storage, unlimited reviews, and integration into the Camera To Cloud workflow, as well as more. Further integration into Premiere Pro is to come, with it currently accessible via a panel and the aim to be seamless. While Frame.io has now become fully part of Adobe's products, it will stay compatible with other editors, with Crossman and Powell saying that they expect cloud to become the dominant form of working - and that Adobe wants that ecosystem to be open source.
Meanwhile, Premiere Pro's updates are focusing on performance and bugs, but do include automated transitions between tracks, such as fading between music and dialogue, more graphics inside Premiere, and the ability to export graphics as text and edit through search and replace.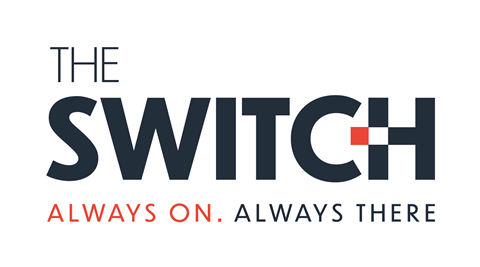 The Switch
Kevin O'Meara, VP of marketing at The Switch, explained that the company is focusing on its Mimic Cloud Services, a production-as-a-service platform based in the cloud. While top tier, high quality broadcasts, such as those using 4K and similar, may be some way off, O'Meara pointed to the opportunities that sports with smaller followings could have in this space. In addition, this move to cloud is being driven by growing difficulties around satellite space and a sea change in how younger viewers consume content, with clipping and editing taking more importance as audiences move away from watching live.
Mediakind
Chris Wilson, director of market development, sports, at Mediakind also pointed to smaller sports federations as to where the opportunities for live cloud production could lie for now, while also speaking on the launch of Arqplex, the fruit of the company's partnership with Arqiva. Arqplex aims to combine Mediakind's multiplexing, encoding, and packaging headend media processing with Arqiva's managed services, systems integration and connectivity in one platform. It can collect content from any source as well as manage ad insertion and offers a catch-up functionality.

Vizrt
Vizrt is currently beta-testing VizNow, a live production platform that automates live cloud production. It has already been successfully tested at a 'Death Diving' event, and for a 14-camera production of a tier one sport. VizNow aims to make cloud more accessible, with a quick set-up and the ability to have only camera operators on site. Early access is expected to open in October, with a full release early next year.
Agile Content
Agile Content, largely known for its video delivery and digital TV solutions, has decided to move into cloud production, debuting its system at IBC. Eventually aimed at all productions, the product is looking at smaller content providers first with pricing based on usage. It is already being used by some in the industry, and with a three-minute set-up time is hoping simplification could help in what is becoming a busy market.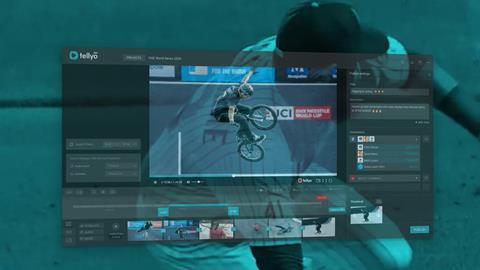 Tellyo
Stuart Russell, head of marketing and communications at Tellyo, told Broadcast Tech that the major difference for cloud platforms currently is the growing acceptance that they are receiving from the industry. Larger and more traditional broadcasters are coming to the sector for solutions, with price and resource efficiency becoming more important at all levels.
TVU
TVU revealed updates to its cloud-based remote production system at IBC, including TVU Replay and TVU Producer. The new TVU Remote Production System Link Encoder allows production over public 5G networks and is compatible with all the company's other products. Meanwhile, the new TVU Replay module is a a multi-camera control sports app that forms part of the Producer system and can output content to any device. An advertising automation system is also in the works, which will enable TVU to cover that area for broadcasters and rights holders.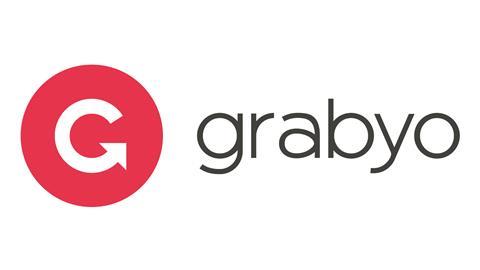 Grabyo
The latest addition to Grabyo's platform is slow motion at 60fps, with a successful test completed on a 400fps super slow motion option that is yet to have a set schedule for release. Larger productions are also on the horizon, with 14 cameras to be possible in the near future, and UX updates allowing for simpler vertical video and quicker clipping. Chief technology officer Mun Wai Kong also revealed that audio will be next area to receive updates, with compression and the ability to use multiple tracks for needs such as commentary in multiple languages and localisation among the priorities.