The band, Shabby Road, includes Racoon's David 'Klaf' Klafkowski and All3media head of literacy acquisitions, Hannah Griffiths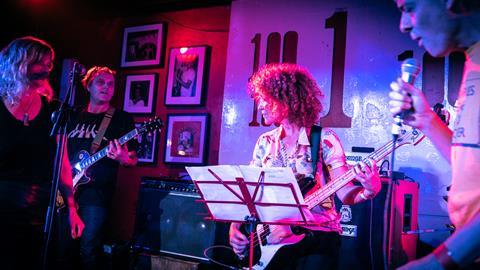 Industry band Shabby Road, which features a number of high-profile members from the production and post-production sector, are to play at the iconic 100 Club in aid of the National Literacy Trust.
The band, as the name suggests, specialise in Beatles covers, and plan to play side one of the White album (Back in the USSR, Dear Prudence, Glass onion etc.) and then a range of other Beatles tunes, before ending with their version of the famed rooftop gig by The Beatles, as featured in Disney+ documentary, Get Back.
It's the second time Shabby Road has played The 100 Club, following a sell-out performance of Abbey Road by the band back in 2019, which raised £10,000 for the National Literacy Trust (a few clips from this performance are below).
The gig will be held on Monday 9 May 2022.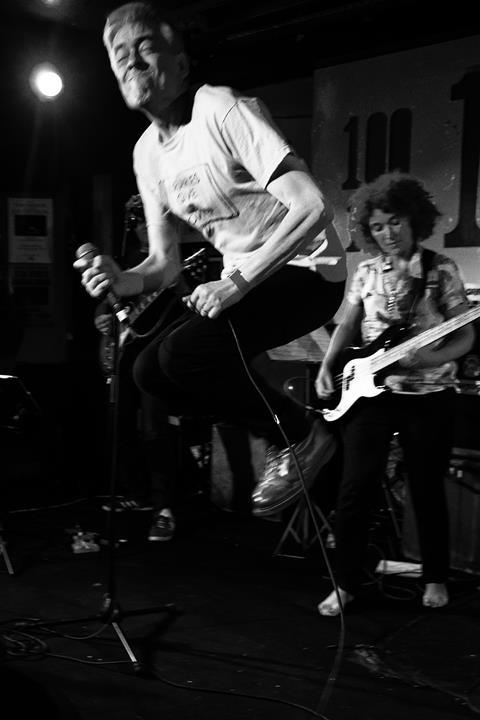 The band includes Stephen Page of Faber & Faber, Klaf from Racoon (and former CEO of The Farm Group), Hannah Griffiths of All3media, author Andy Miller and singer-songwriter Malcolm MacWatt.
Miller said: "With the success of Peter Jackson's film series Get Back, the world seems to have rediscovered The Beatles for the umpteenth time. In terms of our setlist, we are spoilt for choice and it's been fantastic to play music together again after a long layoff."
Page added: "Playing Abbey Road was pretty daunting, but the gig was amazing – and such a joyous way to support a great charity. This time there's an even more urgent need for funds to support literacy, as the impact of the pandemic has been particularly disastrous for disadvantaged communities. We're setting ourselves the target of raising even more money than last time, so, with everyone's Help!, I've Got A Feeling that we can get there, so please start buying tickets right now."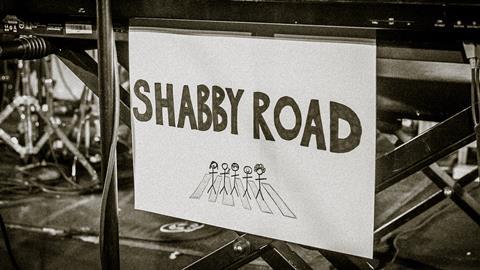 Jonathan Douglas CBE, chief executive of the National Literacy Trust, said: "I'm really looking forward to seeing Shabby Road play again to raise much needed funds. Every ticket and donation goes towards our mission to change the life stories of disadvantaged children in the UK."
To buy tickets for the Shabby Road concert at https://www.wegottickets.com/event/537443/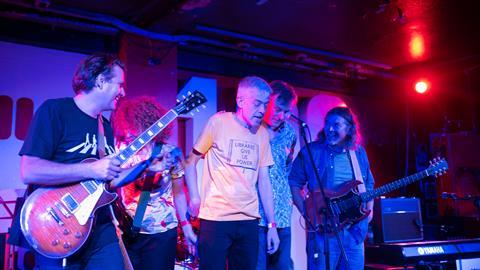 Shabby Road is:
Andy Miller – vocals and keyboard. Miller is an author, most recently of 'The Year of Reading Dangerously'. He co-hosts the award-winning literary podcast Backlisted.
Hannah Griffiths – bass guitar and backing vocals. Griffiths is head of literary acquisitions at all3media, and formerly a co-founder of The Literary Consultancy, agent at Curtis Brown and publishing director at Faber & Faber.
David 'Klaf' Klafkowski – electric guitar. Klaf is founder and CEO of Racoon and was previously CEO of The Farm Group.
Malcolm MacWatt – guitar and backing vocals. MacWatt is a musician and singer-songwriter, who has worked in primary education.
Stephen Page – drums. Page is executive chair of Faber & Faber Ltd, non-executive chair of Creative Access