Innovating with drones, live VR, 5G and eSports at the PyeongChang Games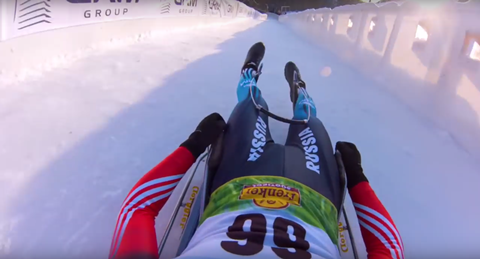 Intel has revealed a number of innovations it has brought to the Winter Olympics 2018.
The company is the technology partner for the International Olympic Committee (IOC) – a deal that lasts for eight years, covering two Winter and two Summer Olympic Games – and says it aims to ensure technology is at the fore at each of these events.
Kicking off with the Winter Olympics 2018, Intel has been making pioneering moves in both live VR and 5G, it has set a world record with drones and hosted a huge eSports event.
The opening ceremony was marked by Intel sending up a record breaking 1,200 computer-controlled illuminated drones to the skies, creating the form of huge flying birds and a perfectly formed depiction of the seven Olympics rings.
Meanwhile, Intel's focus on eSports centred on a large-scale eSports gaming event it organised for the Electronic Sports League (ESL), which took place a few days before the opening ceremony of the Games. Those playing competed for a $150,000 (£106,830) prize, dwarfing that earned by most Olympians during the Games.
But Intel's main focus at the Games is on VR and 5G. The Winter Olympics 2018 saw the first commercial deployment of a 5G infrastructure, in partnership with KT Corporation, in a non-test environment.
This was used to transfer data around the venues at high speed over the mobile network, enabling images from a series of VR camera setups to provide live streams of selected Winter Olympic events to viewers tuning in through NBC and Eurosport's VR apps.
Intel is covering 30 events in total in VR, half of which will be streamed live (as 180-degree 3D), and half will be available on-demand (as 360-degree video).
It used 12 VR rigs, each with between three and six 4K cameras, to capture different views of each event, and captured spatial sound. The user can flick between different camera views, while watching live. Intel also created real-time stats and updates during each broadcast. 1TB data/hour was created by the VR cameras, which was all streamed over 5G.
For a schedule of the events being covered in VR, click here.
Broadcast TECH is hosting a free-to-attend sports tech innovations event on Wednesday 21 March at the Century Club London. Register your place at the event now by clicking here.