Sports stats, facts and figures from Gracenote will be available through clickable graphics on Sixty's Ease Live interactive TV platform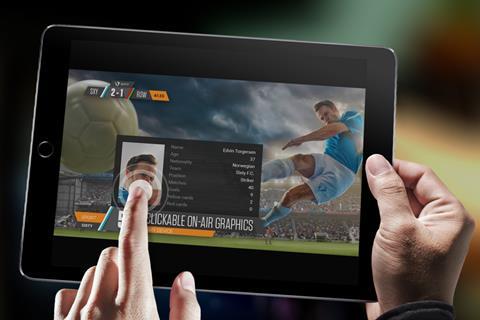 Sixty has partnered with Gracenote to add in-depth sports data, schedules, scores, play-by-play stats and player and team information to its live sports broadcasts.
The data covers a range of major sports leagues and will be made available through Sixty's interactive TV solution, Ease Live.
Ease Live enables broadcasters and online video platforms to stream content, including sporting events, to any device, with clickable graphics overlays where viewers can access data and additional content related to the game. Gracenote's sports data and content will now be part of that overlaid content.
Kjetil Horneland, CEO, Sixty, said: "By bringing together Gracenote's rich, global heritage in delivering sports data alongside our Ease Live solution, we are building a truly powerful entertainment proposition. This collaboration underlines our commitment to enabling broadcasters and OTT providers to optimise the live sports experience and provide fans with access to the very best in interactive, immersive and data-driven viewing experiences."