The management of Seren Stiwdios will transfer to investment company Great Point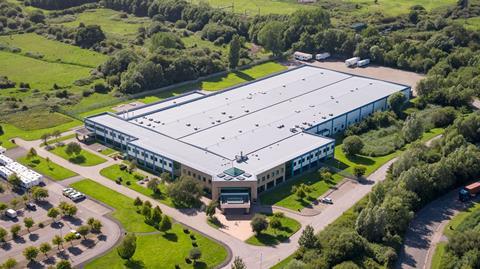 Media investment firm Great Point is to lease and manage Seren Stiwdios (formerly Pinewood Wales Studios) in Cardiff.
The company entered into an agreement with the Welsh Government, which has ownership of the complex, to manage the studio for 10 years, with an option to acquire and expand the studio development.
Great Point is behind the building of Lionsgate Studios in Yonkers, New York and a second studio complex in Buffalo, New York, with Seren Stiwdios becoming the company's third studio space.
Seren Stiwdios was originally built and developed by the Welsh Government in 2015, and were leased and managed by Pinewood until March this year.
The complex has four large stages totalling 74,000 square feet as well as production office and ancillary space.
Film and TV productions shot there include The Huntsman: Winter's War, Sherlock, Show Dogs, The State, A Discovery of Witches, The Crown and Doctor Who.
Great Point, which is run by Emmy winning producers Jim Reeve and Robert Halmi, says it expects to exercise its option to acquire Seren Stiwdios next year. It has already developed plans to expand the complex and site, including an 150,000 square feet of stages, offices and backlots.
It also plans to add a range of integrated services including equipment rental, catering, cleaning and security.
Reeve said: "The Seren Stiwdios complex has a rich history and offers the finest production facilities in the region. We are thrilled to explore its possibilities."
Halmi added: "In addition to the superb shooting space on site, the city of Cardiff and the surrounding countryside offer beautiful, varied and compelling settings for location filming."
Welsh Government deputy minister for culture, sport and tourism, Lord Elis-Thomas, said: "We are delighted to welcome Great Point to Wales with the establishment of their first studio complex in the UK as they bring with them access to a global network of industry contacts and exciting opportunities."