Fast growing studio in Limerick, Ireland, plans to open its fourth sound stage next year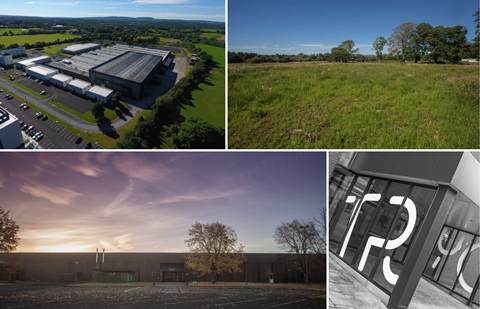 Limerick-based Troy Studios is planning to open a 33,000 sq ft sound stage – it's fourth sound stage – to make it possible for the facility to host more than one production at a time.
It will bring the total sound stage space available at the mid-west Ireland studio complex to 100,000 sq ft.
Troy Studios, which was built on an old Dell factory and covers an area od 350,000 sq ft, says that once the stage is completed next year, Troy will be the largest international standard film and TV studio in Ireland.
According to the company, the new studio has the potential to provide employment for 150 people during the construction phase. Once open, the sound stage could double the inward investment it receives and also double the number of jobs at the studio.
Troy Studios chairman Joe Devine said: "Since its opening in 2017, Troy Studios has positioned itself as a world-class production hub for large-scale film and television productions. Troy's new investment plan to increase studio capacity will be a further driver to grow Ireland's €1.1 billion audio-visual industry, to create more employment and take best advantage of the global increase in the demand for content. Ultimately, it will enable multiple productions use Troy concurrently."
Troy Studios CEO Siún Ní Raghallaigh, added: "The global market for creative audio-visual content is projected to grow at a rate of 30% over the next five years. Ireland, with its Section 481 film tax credit and highly skilled workforce, has the potential to attract more international projects and we look forward to playing a real positive role in that growth and success."
Troy Studios recently housed Nightflyers for Syfy/Netflix.