The son of De Lane Lea's founder, who ran the famed audio facility for nearly 30 years, died earlier this month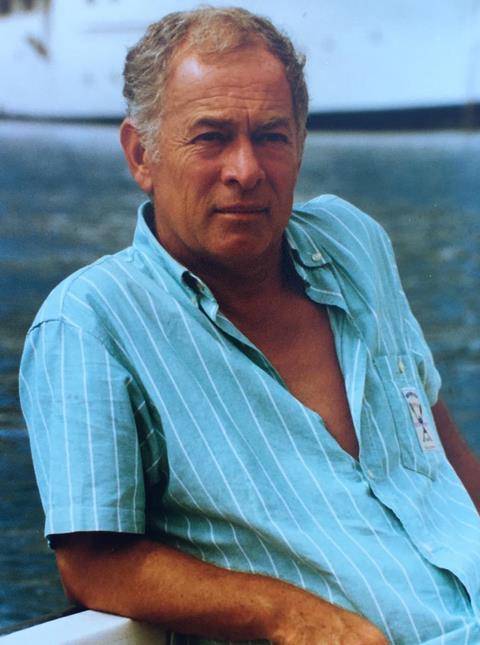 Jacques De Lane Lea, who ran London's world-renowned audio post-production studio, De Lane Lea (which is now part of the Warner Bros group) throughout the 1950s, 60s and 70s, has died, aged 86.
Jacques was the son of Major William De Lane Lea, who founded the studio, then known as De Lane Lea Processes, in the 1940s, to work on dubbing foreign films into English.
It originally opened on 12 Moore Street in Soho, with the offices looking down Old Compton Street above what is now Ed's Easy Diner.
Jacques was born on 22 November 1931 in Nice, France, and joined De Lane Lea Ltd in 1952. He was involved in the company's expansion during the 1950s and 60s, which included the opening of a number of studios for voice recording, film, TV and commercials mixing, as well as music recording, including orchestral scores.
During this time, De Lane Lea also purchased a recording studio at 129 Kingsway, Holborn, which became a legendary destination for rock's elite.
Following his father's death in 1964, Jacques took over the company, and, shortly after, invested in a four-track recorder for De Lane Lea's Kingsway studio, which helped attract the likes of The Rolling Stones, Fleetwood Mac, Jimi Hendrix, The Who, The Animals and Cream to the studios.
While at De Lane Lea, Jacques also worked on a series of film productions, as a writer, director or producer.
Jacques De Lane Lea's main film production credits
1954 - Model Girl - Producer
1955 – No Love for Judy – Writer/Produce
1956 - Five Guineas a Week - Director/Producer
1957 - The Black Ice – Producer
1959 – In the Wake of a Stranger – Producer
1962 - Four Hits and a Mister – Producer
1964 – It's All Over Town – Producer
1964 – Disk-O-Tek Hoilday – Producer
1965 – Mad Movies - Producer
1968 – Les Bicyclettes De Belsize - Producer
He moved to France after leaving De Lane Lea in 1978, where he became managing director of Societe Parisienne de Sonorasation (SPS), a film dubbing studio in Paris. SPS merged with Societe Industrielle de Sonorisation (SIS) in 1982, and Jacques became president directeur general of SIS and directeur of SPS until his retirement in 1994.
His family said Jacques died peacefully in West Byfleet, Surrey, aged 86.
His funeral will be held on Thursday 1 February at 1.20pm, at Mortlake Crematorium in Richmond.