The highly experienced post-production specialist is former MD of Silverglade Post and operations director at Clear Cut Pictures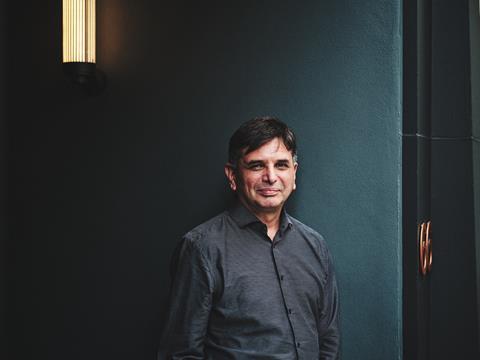 Gravity Media has taken on Jason Tomkins as post production promotion & development manager.
Tomkins has over 30 years' experience working in the post-production industry, starting out as an assistant offline editor with tape u-matic suites.
He was previously managing director and director at Silverglade Post, and has also held the role of operations director for Clear Cut Pictures.
He led the post-production team at Clear Cut to win Broadcast's Best Post Production House award, and led the team at Silverglade to be awarded ITVs Supplier Of The Year.
His role at Gravity Media will be focused on developing client relationships.
Ed Tischler, managing director of Gravity Media for EMEA, said: "I am delighted to be able to share the news of Jason's appointment, to further bolster our world leading global team here at Gravity Media. Jason's passion, approachability, knowledge and vision make him such a perfectly suited key hire in our new chapter."
Tomkins adds: "I couldn't be any prouder to join Gravity Media at such an important time for the business. With over 30 years of experience I have witnessed so many fundamental changes in the media production industry: from tape to non-linear, from 4:3 broadcast to 16:9, from tape to tapeless, and from standard definition through to today's 4K and UHD production techniques. Having a strong technical production grounding has enabled me to advise clients on the best and most efficient ways to produce content with innovative workflows saving time and money with technological efficiency".