It only moved to the Northern base last year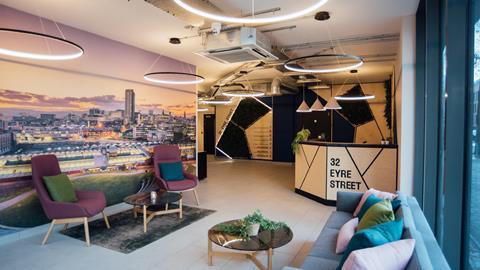 Jellyfish Pictures has opened a new studio in Sheffield, less than a year after it first made a move to the North.
The VFX and animation company originally opened a Sheffield arm in May 2019, but it has quickly outgrown its current location. The new studio will house the animation team, which has more than doubled in size over the last three months.
There is no hardware based in the Sheffield location – which is in a new building at the Wizu Workspace in the city centre. All work is done through Teradici's PCoIP remote visualisation system, and all technology and pipeline is housed in a central co-location in Hayes. The studio is able to virtualise its distributed workstations in the same way as its recently opened HQ in Brixton, allowing for flexibility and scalability.
Animation director Kevin Spruce oversees the work at the studio, where a Hollywood animated feature film is currently in production.
CEO of Jellyfish Pictures, Phil Dobree, said: "Recognising Sheffield as an area that held great potential for growth in the VFX and animation industries led to the opening of Jellyfish Sheffield early last year. The ability to ramp up as needed and easily move to a bigger facility has been of invaluable worth. Casting off the constraints of our on-premise infrastructure has allowed us to not only remain agile and scalable when taking on projects, but also allows us to put talent first."