VFX house recruits following its recent expansion in Brixton
VFX and animation studio Jellyfish Pictures has appointed Kevin Hoppe and Nicolas Hernandez to its senior creative team.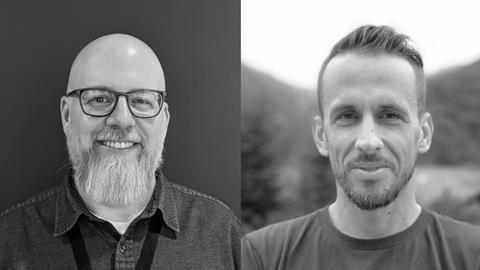 VFX supervisor Hernandez joins the company after six years at VFX studio Milk, where he was co-founder of the London-based outfit.
He has nearly 20 years' experience in the business, and credits as a VFX or CG supervisor on the likes of Fantastic Beasts And Where To Find Them, Snow White and the Huntsman, The Divergent Series: Insurgent, and the VFX Oscar-winning Ex-Machina. His TV projects include Altered Carbon and 24: Live Another Day.
Hernandez said: "I am looking forward to mixing my experience in with the company's exciting future."
Meanwhile, Hoppe joins Jellyfish from US-based Crafty Apes VFX. He worked as CG supervisor on season three of Netflix's Stranger Things, and his credits include Home, Turbo, How to Train Your Dragon, and Kung Fu Panda 2. He has held senior positions at DNEG and Dreamworks Animation.
He commented: "I take great joy in managing teams and finding the best solution to any challenge, be it creative or in a team, and look forward to integrating these skills into the great talent at Jellyfish."
Jellyfish CEO, Phil Dobree, said: "The investment in our new facilities and tech has greatly opened opportunities of the types of work we can take on. Both Nicolas and Kevin hold an incredibly high level of experience."