The software enables you to quickly create customisable footsteps, vehicle noises, weapons and other sound design elements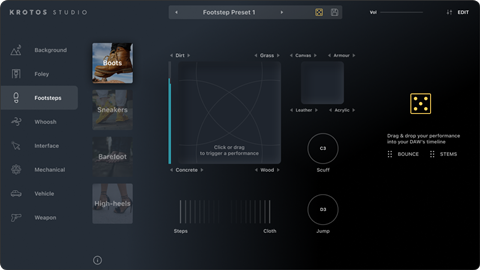 Sound design software house Krotos has launched a beta version of Krotos Studio, which enables users to straightforwardly create convincing, customised sound design.
The software was extensively demo-ed at NAMM 2022 (see below).
The software provides high-production value templates which can be adapted to make every detail of the audio match the audio required for the scene. You can also import your own recordings and sound libraries and use them within the built-in templates or make your own custom templates.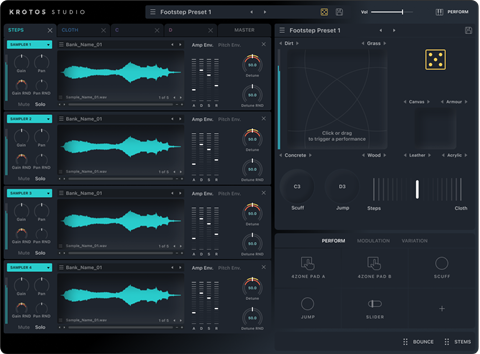 Krotos aims to speed up the sound design process, eliminating the need to spend hours searching, editing, layering different sounds to create the sounds you need.
Krotos says its libraries include footsteps, whooshes, Foley, vehicles, weapons, and "an endless list of sounds, which can be performed in real-time and like you've never seen before in any software."
On release – which is scheduled for next year – Krotos Studio will ship with an online library of hundreds of thousands of sound assets and thousands of professionally-designed presets.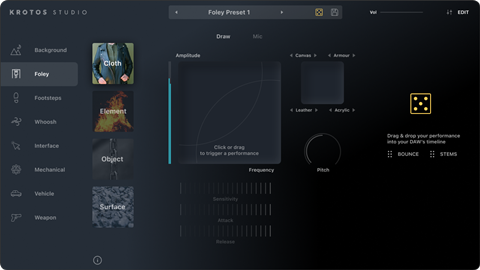 Krotos CEO Orfeas Boteas said: "Content creation is booming, making the demand for outstanding sound stronger than ever before. Creating awesome sound still relies on time-consuming searching and editing workflows and multiple solutions that restrict creativity.
"Krotos Studio will cater to a diverse group of content creators, whether they are audio professionals or prosumers, from low budget Indies to professional filmmakers, YouTubers, videographers, podcasters, and beyond. The software will have seamless integrations with digital audio workstations, video editing software, and game engines. We also anticipate that the software's interactive nature and the ability to be used in real time will make it ideal for metaverse applications."
Krotos is currently running a beta program for the software – you can join the waiting list for this at https://www.krotosaudio.com/krotos-studio.