Major Irish film and TV studio changes hands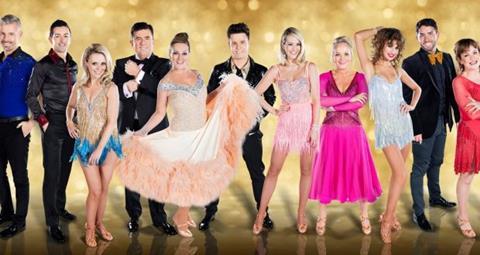 Ireland's 60-year-old Ardmore film studios has been acquired by Olcott Entertainment, a group led by Joe Devine, the chairman of rival Irish facility, Troy Studios.
The Ardmore studio site spans 18 acres. It has seven sound stages and full support facilities on site and has been home to hundreds of international and Irish films and TV productions over the years, including Braveheart; My left Foot; Excalibur and in more recent times The Tudors; Moone Boy and Penny Dreadful.
It's currently home to US TV series Into the Badlands, RTE's Dancing with the Stars (pictured) and feature films The Rhythm Section and The Turning.
The studio was put up for sale in 2016 as a going concern. At the time it was reportedly valued between €15m (£13m) and €20m (£17.5m). The purchase price of the sale to Olcott is not disclosed.
"Our interest in the sector is against a backdrop of significant global demand for content," said Joe Devine, co-founder of investment company Ion Equity, which is leading the acquisition. "When coupled with Ireland having one of the more attractive incentive schemes in the world, it makes Ardmore an attractive asset."
There has been "significant investment" in Admore over recent years, amounting to more than €2m (£1.75m) and Devine says there are "ambitious plans for the business; this heralds a new era for these historic studios."
Olcott plans to retain Ardmore's employees and Siún Ní Raghallaigh will stay on as CEO.
She said Olcott's acquisition and on-going investment "will ensure Ardmore will continue to compete at the heart of the international film and TV production market."