Lee Walpole , Sound Editor and Re-recording Mixer, Boom
To tackle the challenges of working safely and effectively during the Covid-19 pandemic, here at Boom we're operating a system whereby the mixer is alone in the mixing studio, and the director is in one of our smaller Dolby-certified 5.1 pre-mixing studios, which mirrors the sound and picture output of the main room.
The sound editor is in one of our cutting rooms, also receiving the live mix in 5.1.
Furthermore, the mix and picture are shared with the editor and any other production team via Clearview, which streams a stereo mix of the live mix 5.1 to their home computers. All parties interact via a continuous Zoom feed.
For the final mix, clients are still able to attend the Boom Soho offices for reviews.
We have had seating plans drawn up by our health and safety advisors to allow safe social distancing. If clients need to exceed a studio's safe capacity, we run the mix in 2 studios simultaneously. We can then safely gather up to 10 people in one room, sitting people in front of the screen to maintain social distancing for the sharing of notes.
We've also put in place different solutions for safely recording ADR with actors, in line with governmental guidance and Health and Safety regulations.
To record actors at home, we created a 'Remote ADR Kit' that we send to actors' homes. It's easy to use and requires minimal setup, but also uses professional studio quality microphones to record high quality audio. The kit enables us to run virtual ADR sessions, driven by an experienced ADR mixer, while also allowing production team members to virtually attend and direct the actor from the safety of their homes.
We can also record socially-distanced in-studio ADR. The ADR Mixer remotely controls the main ADR stage from a smaller mix room, while the actor enters and remains in the disinfected studio on their own, aside from an iPad acting as a webcam. The rest of the production virtually attends the session from home, where they can hear live takes and playbacks of ADR, and a live feed of the actor in the studio.
The final challenge has been figuring out how to record crowd ADR, which given the guidelines and studio sizes means relying on virtual systems. The hard part of recording good group ADR is that the actors ideally should interact and converse seamlessly, like they do in a normal studio session.
To make this possible, we use a system where multiple actors can interact in a virtual conference call. We record the audio feed both directly into ProTools and also as an offline multi-track audio file.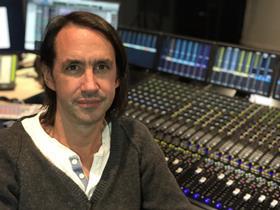 Lee Walpole is sound editor and re-recording mixer at Soho-based 24-year old audio post-production house, Boom.