Businesses specialising in dubbing, subtitles and audio description join forces to protect and promote their services

A group of companies specialising in localising content for global markets have formed a global trade association to better represent their interests and services.
The Entertainment Globalization Association (EGA) has launched with 60 companies involved, each offering globalisation services such as dubbing, subtitling and audio description, to enable productions to be consumed in languages other than the original version.
The founding companies of the association are Audiomaster Candiani, Deluxe, Hiventy, Iyuno Media Group, Keywords Studios, Plint, SDI Media, Visual Data Media Services, VSI, ZOO Digital. The additional 50 companies represent service providers from all around the world.
The idea behind the association, which is based in California, is to create a closer connection to the creative community to better facilitate the retelling of their stories for global audiences.
It will do this through educational resources, setting localisation standards and generating consumer impact research of localisation. The association will begin forming committees in December 2020 and begin activities in early 2021.
With streaming platforms providing opportunities for global reach, high-quality globalisation/localisation is playing an ever-important role in the international success of a production.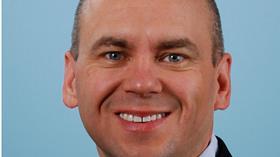 Former Netflix content localisation specialist Chris Fetner (pictured left) has been named as the managing director of the association. He said: "I feel incredibly fortunate to be given the opportunity to work with these leaders in localisation. Every company in the association is an outstanding contributor to sharing stories globally, and I'm excited to see how we can all work together to help creatives share their stories more broadly."