Giglioli will lead the CG teams at the Bounemouth-based visual effects house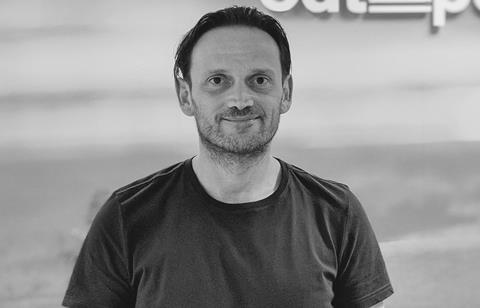 Maurizio Giglioli has joined Bournemouth's 80-seat facility Outpost VFX as head of CG. He will take the lead on CG delivery for film, broadcast and commercials projects, reporting to head of production, Gez Hixson.
Giglioli has previously held CG and VFX supervisor positions at both Cinesite and MPC and co-founded Spanish effects house Minimo VFX. His credits include Avengers: Infinity War, Doctor Strange, A Monster Calls, John Carter and Star Trek.
Hixson said: "When we drew up a list of what makes the perfect head of CG, we found Maurizio ticked all the boxes. His knowledge, patience and leadership will transform our current CG offering and he will lead the charge as Outpost moves forward in the high-end TV and film markets."
Giglioli adds: "In Outpost I've found a relaxed and inspiring environment where I can feed my passion for film and exceptional visual effects."
Outpost VFX is in production on a forthcoming HBO drama, features including Three Seconds and commercials for multinational clients. It's recently completed work on Jurassic World: Fallen Kingdom, Jack Ryan, Superfly, One Strange Rock and Final Score.