Remote working, diversifying the workforce and the growing role of international streamers were the main topics of debate for the MPTS State of the Nation panel
The State of the Nation: Post Production session at the Media Production & Technology Show 2022 (MPTS) brought together leaders in the sector to discuss the challenges and opportunities they face.
As an organisation, how are you set up in comparison to pre-pandemic, and what are the benefits and disadvantages of the changes you've made?
CARA KOTSCHY (Co-founder, Residence Pictures) Residence Pictures was set up in response to the changing way in which we work in post-production. I'm waving the flag for hybrid working. So while I think there's a big argument to be made for saying we work better together and have better ideas together, equally, there is a need to work remotely.
As a modern-day post house, we have to be able to service both ways of working. What we achieved collectively as an industry during lockdown was phenomenal – the way we pivoted from everyone being on site to getting everything o‑ site and getting clients working well was great.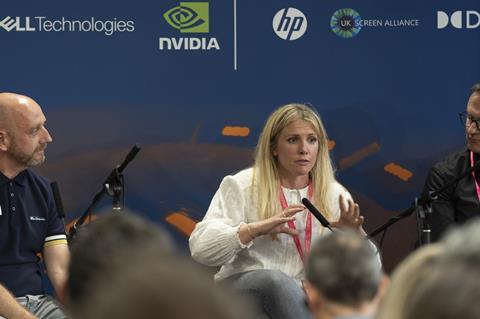 Now we need to up the ante. So if a client decides at the last minute not to come in for a session and wants to review their grade at home, we have to quickly and efficiently be able to support that. Our workflows have to be concrete and streamlined and ready to support any way of working. And that's how we're building our facility.
DAVID BARRETT (head of post-production, Plimsoll Productions)
Like Cara says, it's about being flexible. Covid caught lots of production and post-production companies out and you had to adapt to the new environment. At one point, we had 32 editors and edit producers working remotely, so we were scrambling to get kit to them.
We also had to adapt to how they were working, because they could dip in and out of a project and work at weekends, or in an evening – the technical support to cover that is something we had to factor in.
"A lot of people are happy to be in and don't want to work from home again. It's about having that choice"
As Cara points out, it's a lot more collaborative if you're all in the building and working together. A lot of people are happy to be in and don't want to work from home again. It's about having that choice. We're looking to adapt how we do things and add some new technology to make it easier and more flexible, so that commissioners, producers and staff can all decide how they want to work on their production.
ADAM DOWNEY (Director of post-production, Sky Production Services) It comes down to choice. All the pandemic did was speed up what we were already working on. We had worked on the Oscars 2020 remotely because our talent got trapped in a storm, so we were slightly ahead of the game. But now we're in a world where people can work where they choose to – on set, at home, in an office that suits the production, or in the Sky offices.
There are certain things that we still have to have in the office – technology such as HDR and Dolby Atmos – and collaboration is helped by people working together in the same space. But it comes down to what is best for an individual production, or for individual talent and how they want to work.
Are streamers helping to reposition post-production as a higher-value service?
CK At my last facility [Fifty Fifty], we did our first Netflix delivery back in 2016. We've all had to make the investments required to reap that reward. We have an experienced hub of talent in this country who are able to support that high-spec delivery. We have amazing tax breaks, so it's inviting for productions to come here. Also, the pound is on its knees, so it's ridiculously cheap to shoot here.
What we're doing is highly complicated and there is a price tag attached to that. If you keep increasing the spec and the production value, we will deliver, but it will cost.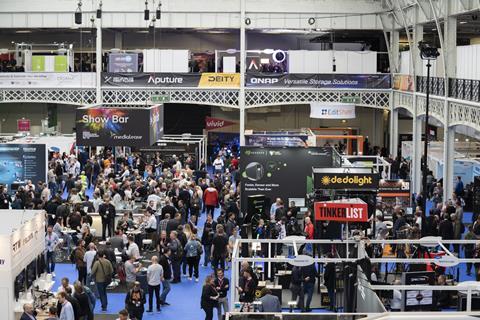 You do have to wonder what will happen to the streaming market. It's a great time for post, and we're doing some of our best work, but you'd be foolish to think the bubble won't burst at some point. People are currently spending a lot of money on various subscriptions, but with the cost-of-living crisis, is that going to be maintained?
I think high-spec production values will remain because audiences won't want to lose them. It's about how we end up managing that as an industry. But the work will be here for a long time – all the UK studios are fully booked and more are being built, so you know the work is coming.
DB The majority of our work is natural history, although we are expanding our drama, and our fact ent is going really well at the moment. The future is very bright for the whole industry, with what the streamers are doing. We're a pretty talented bunch over here and I think there's an appeal for the US studios in working in the UK. Given that the value and quality is going up with Dolby Atmos and all the technology that's out there on the domestic scene, it's pushing up the bar of what we need to deliver.
"It's much more of a collaboration now – if you want post to work, you think about it right at the start"
Adam Downey
AD Competition is good for everyone, because we all have to raise our game. It's also put a bit of respect back into post-production, which is now a key partner rather than just something that followed on from production.
It's much more of a collaboration now – if you want post to work, you think about it right at the start.
Post-production has typically been very white and male. How do you help encourage a more diverse workforce?
CK When we came to set up Residence Pictures, we made a list of all the talent, particularly in creative and technical roles, with whom we might want to work. Call me naive but I was really surprised to see the list made up of faces we've seen for the past 15 years – and they were predominantly white and male. So we decided we would set up an academy to run alongside our facility, to actively work with under-represented and marginalised people.
"It's our responsibility to bring through the next generation of talent so the industry can keep growing"
Cara Kotschy
It's our responsibility to bring through the next generation of talent so the industry can keep growing. When I'm talking about people who aren't represented, I'm talking about gender, disability, ethnicity, neurodiversity and women trying to come back into the industry, so there's loads of talent that is untapped. It's our responsibility to source and bring in new talent.
Industry leaders need to go and speak in schools to make sure that the next generation isn't just our mate's friend's son who can do work experience and is another clone of me or you. It's not the right approach. Our academy will provide free practical training and education. We're running a pilot course this year and expect there will be 10 grads who come out of it, properly trained.
DB We're quite lucky being in production and post as we do tend to be able to attract a good, diverse group of people. A lot of people come in without any experience at all and they can work across different departments and decide what they like – whether it's being a camera technician, working in production, or coming into post.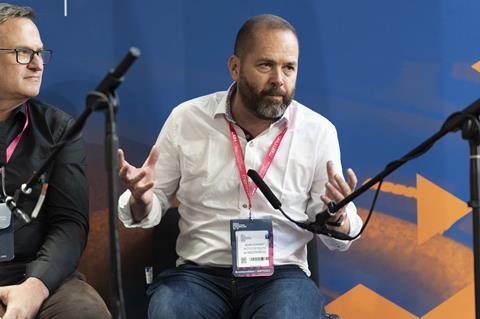 From a gender perspective, our 300 staff are 52% female, with 58% of the females in senior management. But everyone has a challenge just trying to attract more people into our industry because there's a skillset shortage across every area. It's really busy at the moment and it's a real challenge to find editors and edit assistants, and I know Films at 59 [which does a lot of our finishing work] has the same issue on the finishing side as well.
AD We've been running an apprenticeship scheme around diversity in post-production for eight years, and we now have a full content academy looking at the same thing across all of production. We have a 'women in technology' apprenticeship as well. So we're chipping away at it, but it's going to take time to get there.
There's more that needs to be done in gender – my edit department is still male-skewed. My management team and the operations around it are not, but the pure editor and craft and support services are still very male-skewed