The move will create the world's largest VFX studio for the advertising industry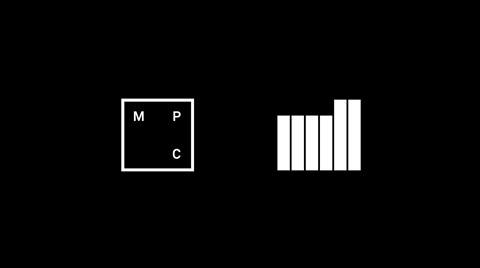 MPC Advertising is merging with sister company The Mill to create what owner Technicolor Creative Studios says is "the world's largest VFX studio for the advertising and brand experience industries."
MPC Advertising's re-brand as The Mill is effective immediately.
The integration of the two advertising giants will create a single global studio network branded The Mill. The Mill's existing studios in London, Berlin, New York, Chicago, Los Angeles and Bangalore will combine with MPC Advertising's studios in London, Amsterdam, Paris, Shanghai, New York and Los Angeles.
The new-look The Mill will be led by Josh Mandel, the former CEO of The Mill who will now take on the new role of president of advertising at Technicolor Creative Studios.
The expanded studio will focus on three core business offerings – visual effects, creative production and brand experience.
The company also has plans to quickly expand, with new studios in Seoul and Shanghai set to open in 2022 as well as expansion of European operations in Paris, Berlin and Amsterdam.
The Mill will create new jobs and broaden its creative offering and says it will ensure "no talent is lost through the integration of both brands."
As the market develops in real-time 'virtual' production and The Metaverse, Technicolor Creative Studios says, "combining the two studios will support the sharing of talent, knowledge and the expertise necessary to driving innovation for Mill clients."
Further to the integration of these two brands, Technicolor Creative Studios also has plans to make additional changes across its gaming, animation and feature film studios.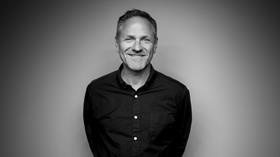 Mandel said: "Our agency and brand clients have consistently asked us to extend our VFX prowess into new areas of premium craft, from design and direction through to immersive experiences. We will now have the might to do all of this at global scale and will continue to serve those ambitious agencies and brands looking to leverage our virtual production capabilities and innovation in the use of real-time game engines, XR, Spatial Experience and creating for The Metaverse."
Technicolor Creative Studios provided the following FAQs about the move
Will there be redundancies?
This is an expansion and investment strategy, so the aim here is to preserve every single role at the company whilst growing and taking on more talent. There is a place for everyone in the new structure and the business will be scaling up significantly, creating more jobs for global talent in existing and new locations.
Why is MPC uniting with The Mill and not the other way round?
The Mill has been chosen as the flagship brand for Technicolor's advertising division to enable MPC to focus its offering in the feature film and episodic content markets. Technicolor is streamlining its creative studios business to strengthen its proposition across key industry sectors. There will be four brands, each with a different industry focus:
• The Mill: Advertising (VFX, Creative Production, Experiential)
• MPC: Feature film and Episodic VFX
• Mikros: Animation
• Technicolor Games: Gaming
The Mill additionally already has a strong offering within the production and experiential marketing spaces, which are growth areas for the company in 2022.
MPC Film and Episodic will be rebranded to MPC and will integrate Mr X, another VFX studio brand owned by Technicolor.
What will happen to the existing MPC offices?
MPC and The Mill have already co-located to the same office spaces in London. This location and all other existing and newly opened studios will be re-branded as The Mill.
What will happen to Mark Benson, CEO of MPC Advertising?
Mark Benson will take on the critical role of leading the studios global VFX business, as executive vice president. He will work closely with Josh Mandel to lead the studio globally.
What does this mean for the artists currently at MPC and The Mill?
For artists, producers and support staff this will offer great opportunities for career growth, international transfers, working across new clients, capabilities and more.
How many studios will The Mill have globally after this restructure?
The Mill now has studios in:
• EUROPE: London, Paris, Amsterdam, Berlin
• THE AMERICAS: New York, Chicago, Los Angeles
• ASIA: Bangalore, Shanghai, Seoul (opening 2022)
Is this a merger?
Legally, this is not a merger, because the two brands are both owned by Technicolor and there is no financial deal in-place throughout the brand restructure. This is a strategic combining of studios under one brand name.