The app takes the feed of the monitor on a shoot and makes it available remotely with near-zero latency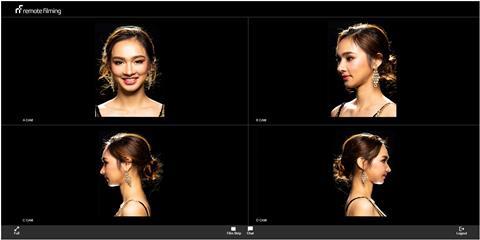 A company called Remote Filming has launched a multi-camera app, which it says provides near-zero latency streaming from any location.
Content is streamed instantly to a secure viewing portal that can be accessed by any device anywhere in the world with the session password.
The streams are fully encrypted for secure end-to-end transmission.
No specialist equipment or training is required to operate the multi-camera app. Remote Filming says anyone from a runner to a producer can work the system, all that's needed is a laptop, a capture card, and an internet signal.
The streams can be viewed by unlimited viewers on any device (Windows, Android, Mac, iOS, or SmartTV).
Streams can be viewed in film strip or gallery mode, with multi-format frame lines.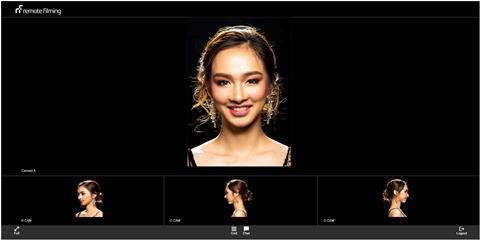 Yanina Barry and Alex Seery, co-founders at Remote Filming, said: "The fact you can now view multiple cameras at the same time in one stream is a huge advance. The team worked really hard to eliminate any latency and make it simple to use by anyone on set. We take the feed out of the monitor on the shoot, so whatever everybody's seeing on set, that's what you're seeing remotely, but now you can have that coming from multiple places.
"You could have somebody shooting in Scotland, somebody shooting in America, and it's coming into the same feed so you can have that going on simultaneously. It is brilliant, lightweight, and secure – everything you need to be confident when filming and shooting stills remotely."