The flexible space is able to be adapted to the needs of "almost any type of broadcast or streaming production on any given day"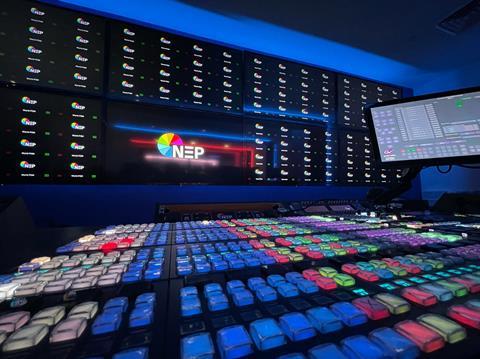 NEP Group has opened a new state-of-the-art production centre at 200 Gray's Inn Road, London.
It's designed to be flexible in its operations, with easily adaptable workspaces, quickly scalable resources, and virtual studio solutions.
NEP says the production hub can be adapted to the needs of almost any type of broadcast or streaming production on any given day. The building also includes reception, atrium, break-out space and two meeting areas.
The facility has diverse 100GB connections – using fibre, BT Tower, or satellite, it can link to any location in the UK and a growing number of locations in Europe, North America and around the globe.
Additionally, as part of NEP's AnyLive network, it is permanently connected to over 250 event venues in the UK and Ireland.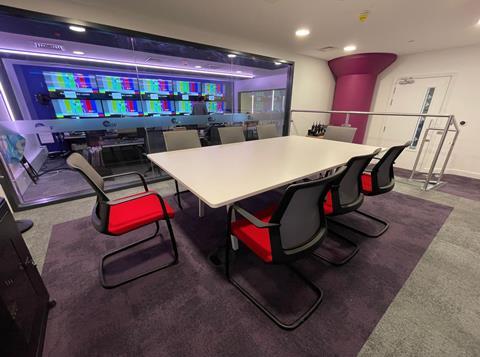 The NEP Production Centre – London includes spaces that can be configured for control rooms, edit, reversioning, sub-cut, media management, vision control/shading, and production galleries, including:
• 3 production control rooms
• 2 sound control rooms
• 3 multi-functional production spaces
• 9 flexible control rooms
• A flexible green screen studio for virtual studio productions
• A temporary equipment room for housing any required equipment
The opening of the production centre is part of NEP Group's aim to become the worldwide leader in centralised (remote) production. It sits alongside its existing facilities in Bracknell, Manchester, Hilversum, Oslo, Zurich, Sydney, Melbourne and Washington D.C. The company plans to launch more facilities this year in Europe, South East Asia and the United States.
Steve Jenkins, president, NEP UK & Ireland, said: "This facility was designed, implicitly, in a way that allows us to mould it to meet the needs of any production, even as they change day-to-day. But perhaps more important is the capability and power of the infrastructure backing it up. The NEP Production Centre – London is integrated into NEP's global network of data centres and production facilities, which provides access to the full range and depth of our resources and media solutions around the world, real-time."