Purchase of European news facilities company is likely to see DMA open Headline studios in London, Munich and Paris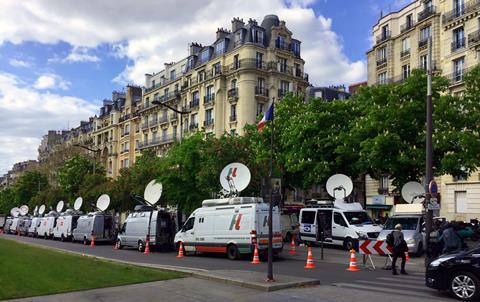 Independent news producer DMA Media has bought the European news facilities company Headline NFP.
Headline NFP has provided studios, live and video production in Brussels for more than 20 years - and has worked with clients including BBC News, Euronews NBC, France Télévisions, RTE, and China's CCTV.
DMA Media said the acquisition means it can now provide specialist support and technical consultancy for its own news clients, as well as expanding the reach of Headline NFP in Europe and beyond.
DMA Media is expected to open Headline studios in central London, Munich and Paris.
Headline NFP will also offer its clients DMA Media's expertise in channel launches and operations, online newsrooms, content distribution and media relations.
DMA Media's founder and group CEO Rob Beynon, said: "There's nobody better at doing news than Headline NFP. They have the technology, the inventiveness and the facilities to keep the most demanding broadcasters in the middle of the Europe story, reliably and efficiently."
Headline NFP founder and CEO Hans Deforce said: "This is a win-win for Headline NFP and the DMA Media Group. It means we can now use our expertise and resources for news broadcasters everywhere."
DMA Media develops, launches and operates news, business and digital channels.
It currently employs and manages a 200-strong outsourced editorial and operations team for the 24-hour privately-owned Persian news channel, Iran International.
Previous DMA Media launch projects include the BBC's Arabic and Persian news channels, TRT World in Turkey, DMC News in Egypt. It has also launched channels in Pakistan (Samaa and CNBC), India, China and the Middle East. It recently completed a 12-month consultancy project to restructure the news operations at STV in Scotland.
Headline NFP was founded in 1990 by former cameraman Deforce and former production assistant Andrea Waeyenbergh.
Headline NFP has studios and live positions a short distance from the EU Parliament and Commission headquarters.