Commercials VFX house expands to attract drama and feature film work and recruits VFX veteran to head up its new wing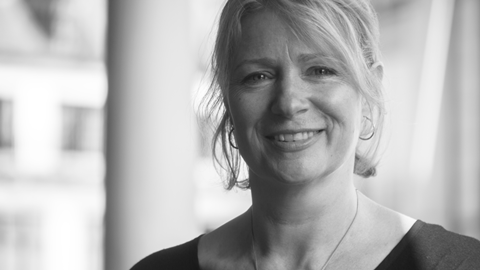 Four-year-old VFX house Nineteentwenty, which has a client base almost entirely in advertising, is launching a long-form VFX department.
The facility, which is based in Bristol with a client-focused shopfront on Mortimer Street in London, decided to branch out and target drama and feature films after working on Michael Gracey's The Greatest Showman (pictured below) and gaining an "appetite for more long-form work."
To gear up for the anticipated work, Nineteentwenty is expanding its pool of VFX artists in Bristol. It currently has 16 creative seats but can expand to 40 artists seats if required in Bristol.
It has also taken on veteran VFX producer Meg Guidon (pictured above) to spearhead the new wing. Her career spans more than two decades in film and TV VFX, and she will be responsible for facilitating new projects and developing business opportunities for Nineteentwenty.
Most recently, Guidon has been freelance where her credits include National Geographic's ambitious 10-part factual series One Strange Rock.
She said: "There are multiple reasons that have attracted me to work with Nineteentwenty. The company offers real value with its remote base in Bristol, allowing for competitive pricing, which is important in TV. The people are a great bunch and operate a quality outfit."
Ludo Fealy, creative director and co-founder at Nineteentwenty said about Guidon: "Over the course of her career, she has accumulated a wealth of knowledge, contacts and expertise across a range of production areas which makes her the perfect asset for the department."
"We have a great platform to build our long-form department on and are confident in being able to provide a first-class service at a realistic price point," producer and co-founder Scott Griffin told Broadcast.