Double Negative and Framestore pick up the VFX Oscar for Blade Runner 2049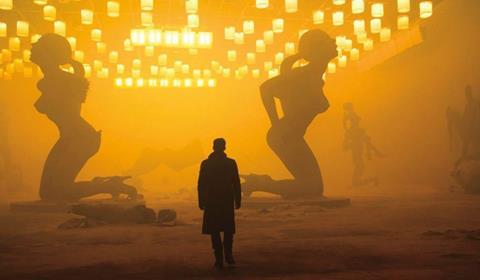 Double Negative and Framestore picked up the Academy Award for Best Visual Effects for their work on Denis Villeneuve's Blade Runner 2049 at the Oscars last night.
The Oscar follows the film's VFX win at the BAFTA Film award last month.
It's Double Negative's third Oscar win in the last four years, following previous Oscar wins for Inception, Interstellar and Ex Machina. It's also Framestore's third Academy Award, having previously won in 2014 with Gravity and 2008 for The Golden Compass.
Double Negative was the lead VFX house on Blade Runner 2049, delivering most of the Los Angeles 2049 cityscapes, the Joi hologram effects and the seawall chase at the end of the movie.
Framestore completed its shots from its Montréal studio, working on almost 300 shots, which built on concept and pre-production work by Framestore's Art Department.
Double Negative's VFX supervisor Paul Lambert picked up the award alongside overall VFX supervisor John Nelson, Gerd Nefzer and Framestore's Richard Hoover.
Lambert said: "I'm rendered a bit speechless by all of this. Without question my team shares this award - and the goosebumps that haven't quite yet disappeared. The dream was working with Denis Villeneuve and Roger Deakins. To learn every day from true talents such as them is just priceless and unforgettable."