The facility is introducing a new policy that ensures staff are adequately recompensed when working more than 40 hours per week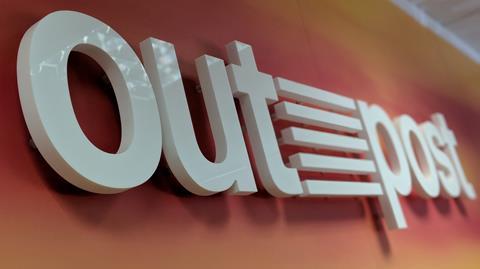 Outpost VFX has brought in new policies covering the overtime payments for its UK PAYE artists and production staff.
From 1 September 2021, team members up to a lead position will be eligible for one-and-a-half times pay on all work beyond 40 hours per week, as well as all weekend work.
The company says the move "addresses a lack of regulation on overtime payment in the UK VFX sector and aligns Outpost's Bournemouth studio with its operations in Montreal and Los Angeles."
The new overtime policy covers all artists, from junior to lead level, and all production staff from production assistant to production manager.
Outpost will also introduce a policy for producers and supervisors to prevent them from working overtime hours without remuneration and will formalise its Indian overtime commitments ahead of the opening of its Mumbai facility.
Outpost VFX also offers an uncapped leave policy it calls 'Life Time'.
Outpost VFX COO Gez Hixson, said: "We know we cannot always control or change the demands of project-based work in film and episodic, nor client requests. However, everyone involved in delivering this work needs to be properly remunerated for any extra hours they put in.
There's no legal requirement for employers in the UK to pay for overtime as long as an employee's average hourly earnings aren't lower than the National Minimum Wage.
Hixson said: "It's abundantly clear that overtime laws in the UK do not protect visual effects workers or anyone in the creative sector, whereas in other regions there are clear regulations in place. In addition, the VFX sector has, in our view, purveyed a culture built on extra hours for no extra pay.
"We have always paid for overtime in the UK, but we felt that our policy didn't align with our studios in Montreal and Los Angeles. In those regions employees are legally entitled to overtime pay systems that we felt were superior to what we were offering voluntarily. We believe that our new approach is progressive and will be welcomed by the UK VFX community as a first step towards acknowledging and rewarding the sacrifices that often come hand in hand with the world we operate in."
Ian Fellows, VFX supervisor and learning and development manager added: "In over two decades working in this industry I've never received overtime pay for weekend work or after the regular working day – it's always been accepted as something we are required to do for the job.
"Time off in lieu on company terms has always seemed a poor substitute for a proper overtime pay structure. There's always been a sense of unfairness that in other countries such as Canada the VFX community is compensated fairly for additional hours worked, by law. This new policy will help to achieve a better balance here in the UK."
Outpost VFX's HQ is in Bournemouth, and it also has studios in Montréal and Los Angeles. Its recent credits include News of the World, Foundation and Watchmen.